An unwed medical student in India was flying home when she apparently gave birth on the airplane's toilet. Rather than call for help, the young woman left the infant in the bathroom and attempted to flee the scene unnoticed.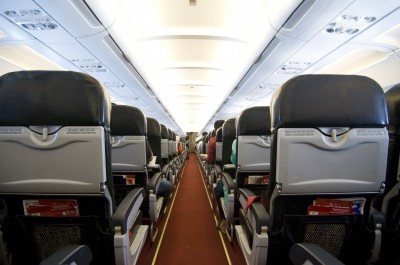 During the flight, several passengers claimed that the woman seemed very anxious and made several trips to the airplane's bathroom. Some felt she was ill and worried about her condition. When the plane landed, she hastily left the plane and attempted to leave the airport as quickly as possible, however, she was stopped when personnel found a newborn in the plane's bathroom.
The young mother was flying into the Raja Sansi International Airport in Punjab, India. At first, she denied giving birth, yet after questioning she admitted to having the infant and trying to escape. The reason for abandoning the child has not been released, though it is suspected that the woman did so because of being unmarried and living in a very conservative area where premarital sex is very frowned upon. Only earlier this year did courts rules that two adults living together unmarried was not a crime.
The newborn was stuck in the toilet, Officials had to remove the entire toilet and take it to the hospital, where surgeons carefully removed the infant. The infant is listed as in critical condition, the mother is stable. If she is found guilty of abandonment she can face up to seven years in jail.
Related Articles:
---