I absolutely love the singer, Pink. She's an amazing person and a talented artist. But it seems that Denise Jones wins the award for being the ultimate fan.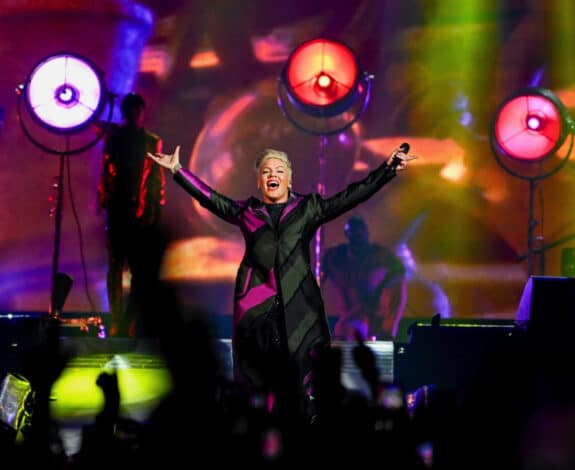 She was 36 weeks and five days pregnant when she arrived at Pink's concert in Liverpool on Tuesday. With the help of two on-site medics, she safely delivered her baby, on site. She has since decided to pay tribute to the singer by naming her baby Dolly Pink.
Jones says she started going into labor during the opening number, "Let's Get This Party Started." Medics had to navigate through thousands of fans to get to her, but they made it to her in time.
"When we reached her, it was quite clear the patient was heavily pregnant and showing signs of being in labor," medic John Matthews told The Liverpool Echo. He says they moved her into the first aid room for further assessment. "We . . . established she was going to have to deliver the baby in the stadium as there was not enough time to get her to hospital."
Medics didn't have the right equipment on hand, and Jones had to deliver her baby "all natural," but the little girl arrived safe and sound.
"It took less than five minutes," Matthews added. "We didn't have time to get concerned or worried, we just had to crack on and get on with it."
The little girl weighed in at 6 pounds, 4.5 ounces.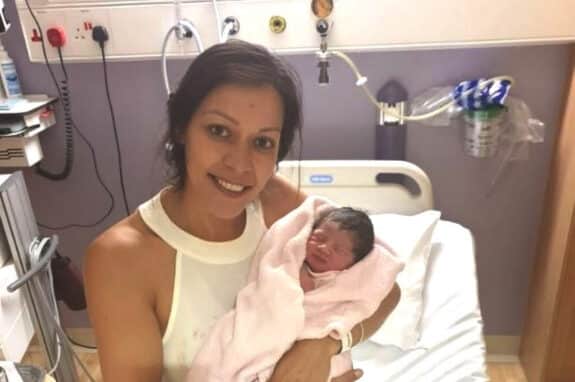 She was originally supposed to be named named Dolly Louise, but the mother decided to change it to Dolly Pink as a tribute to the singer.
"I'm still massively in shock, just a bit gutted I missed the concert," the new mom joked. "But I couldn't be any happier right now! The plan was to call her Dolly Louise but since she was born in the concert we've changed it to Dolly Pink."
The singer gave her stamp of approval on Instagram and saying, ""Dolly Pink wanted to get the party started ??????."