Crossing First Avenue N near Williams Park in Tampa Bay, 36-year-old Jenny Quiles was hit by a tow truck. According to reports, she turned her body to shield her belly just before impact. Jenny was trying to protect her little girl, and, though no one can be certain, it is possible that she may have been the reason that her baby girl is alive today.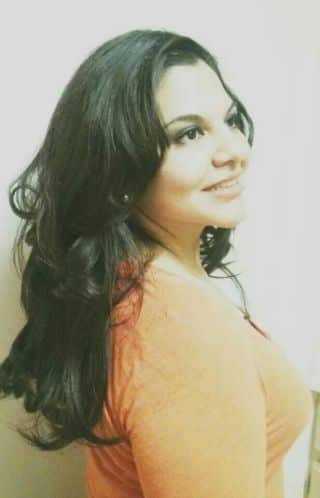 "When Jenny gets out of this, I'm going to thank her," her husband, Angel Quiles, told Tampa Bay News.
He's pretty certain that she performed yet another act of bravery—attempting to let her husband know that the baby was coming.
According to Angel, Jenny, though in critical condition and unconscious for the last two weeks, had stirred at the sound of his voice. She started reaching for him, pulling him close, as if she had something important to say. Three days later, shortly after Angel had gone home to get some much needed rest, doctors called to tell him that there baby was on the way.
As he rushed to Bayfront Health St. Petersburg hospital, he pleaded with doctors to hold off on the delivery so that he could be there. They were able to do so, and just hours later, he was able to see his healthy 6lb baby girl being born. Everyone in the delivery room cheered, and Angel said that, all he could think was how "out of all the negativity, finally something positive."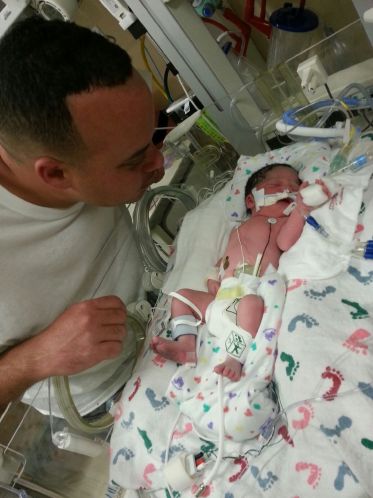 Their daughter, Angel Noemi Quiles, was born a month prematurely and has since been in the neonatal intensive care unit, but she's doing rather well. In fact, Angel had the chance to feed her and change her for the first time just hours after birth. But Angel still says he wants to place their baby girl in his wife's arms as soon as possible; he hopes that it will be the thing that helps her pull through.
"I want my wife to be normal because she wanted this so bad," he said. I want Jenny to see the baby. Hopefully, that will snap her out of this. I need her back in my life. My hope is to see Jenny hold her baby girl and do what moms do best."
According to Jenny's doctor, that very well may become a possibility, due partly to the fact that Jenny's body is no longer trying to heal and care for two people. In fact, she's already made vast improvement since the baby's birth.
"She's improving every day," Jennifer R. Gilby, an obstetrician/gynecologist at Women's Care Florida, told Tampa Bay News. "I think now that she doesn't have to support a whole second entity, hopefully we'll see some improvements as well . . . In the last 48 hours, she's really become a lot more responsive than she was."
Related Articles:
---
[ad]