Karla Perez, 22, was looking forward to the birth of her second child, but then, at just 22 weeks pregnant, she suddenly collapsed in her Waterloo home.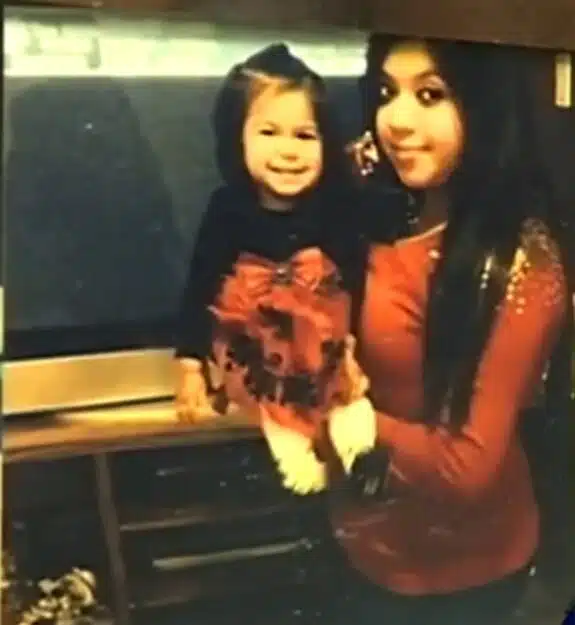 "Karla was at home, noticed she had a headache and needed to lay down and take a nap. She woke up later that evening….and noticed the headache had become progressively worse and told her family she needed to go to the hospital," Dr. Todd Lovgren, a Maternal-Fetal Medicine Doctor at Methodist Women's Hospital, told WOWT.
When Karla arrived at the hospital, doctors discovered a brain bleed that had rendered her clinically brain dead. But she still had a baby inside of her, one that was just too tiny to survive outside the womb just yet.
"At 22 weeks, a baby can't survive outside the uterus or outside of the womb and so, if we were going to give baby Angel any chance of survival, we were going to have to prolong Karla's pregnancy as long as possible, with the minimum being possibly 24 weeks," Dr. Lovgren said.
And so doctors kept Karla on life support so that her baby could continue to grow. She held on for as long as she could, until April 4th, when her condition worsened and it came time that the baby had to be born.
Born at 2 lbs, 12.6 oz, baby Angel was immediately admitted to the NICU. There, he continues to grow and develop.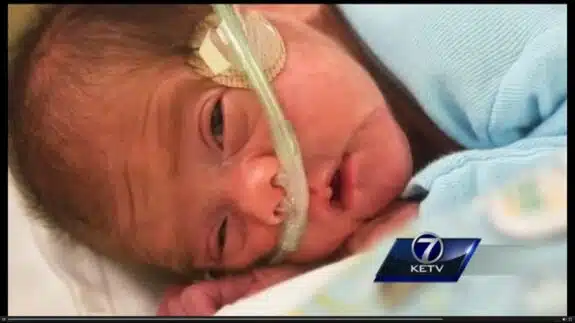 "When Angel was born, he had some respiratory struggles and wasn't effective enough to be breathing on his own," Dr. Brady Kerr, with the Neonatal Intensive Care Unit, told WOWT. "We had to put a breathing tube in the delivery room, stabilized him and brought him to the ICU. He's been very stable really since. We took the breathing tube out. He remains on a nasal device now to breath and he's on a full feeding tube."
Karla's mother, Berta Jimenez, said the journey has been extremely difficult for the entire family. But baby Angel has given them comfort after losing her daughter.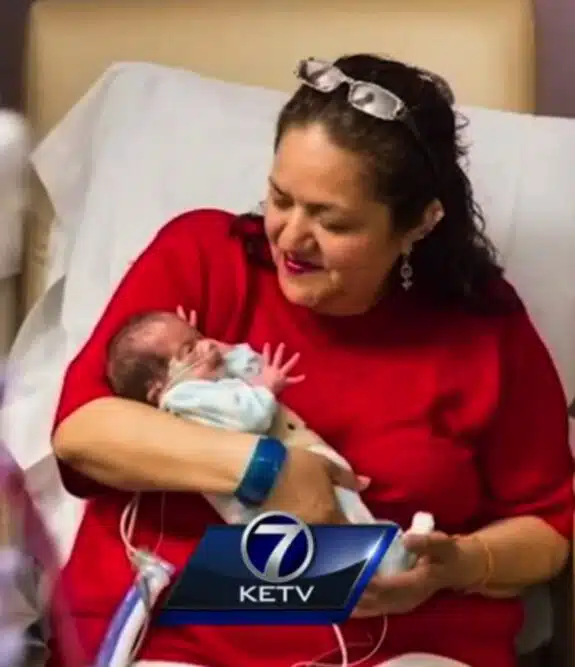 "I was here with her day and night, the two months that she spent here. Day and night. I was going to be with her during delivery, just like I was with her other daughter . . . [but] I never thought I was going to go through—through this," Berta said. Thank God he's doing very well. He's growing and I'm very happy about it. I come to see him every day. I get him dressed. I give him baths. I change him. I hold him."
And it is through Angel, as well as her almost three-year-old daughter, Genesis, and the donation of her organ, that Karla's legacy lives on. She will certainly be missed, but will be remembered fondly.
"She left me two little seeds and a part of her, and of course, she gave life to three more people, so I'm proud as can be," Berta said.
Related Articles: