A pregnant woman was refused a drink at a pub and then asked to leave by staff who said they were protecting her unborn child.
Caroline Williams, 26, who is five months pregnant, says she felt humiliated by the treatment.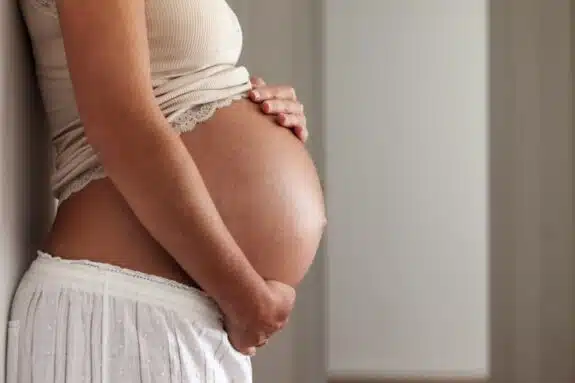 She insists she is a responsible mother and would never endanger her baby even though she drank a pint of beer and was going to have another half.
She said: 'I was on a rare night out with some friends. I had a pint of lager and a friend offered to get me another half – that was going to be my limit.
'He was refused service because it was for me and when I later took a sip from another friend's glass the assistant manageress asked me and my friends to leave.'
Even though I agree with this manager, a spokesman for the Mitchells and Butler chain which owns the pub, apologized and said an investigation had been launched.
He said: 'We would like to apologise unreservedly to all of the guests involved for any offence that may have been caused. While the team member may have believed she was acting with her own good intentions, she did not handle the situation in an appropriate manner.'
Advice from the Chief Medical Officer says that women trying to conceive or who are pregnant should avoid drinking alcohol.
Excess alcohol consumption can be the cause of a condition known as Fetal Alcohol Syndrome which causes mental retardation and birth defects. But other experts say an occasional glass of wine will not harm a child.
Some people just don't get it…