The fifth installment in Royal Caribbean's Oasis-class ships, Wonder of the Seas is the largest cruise ship in the world.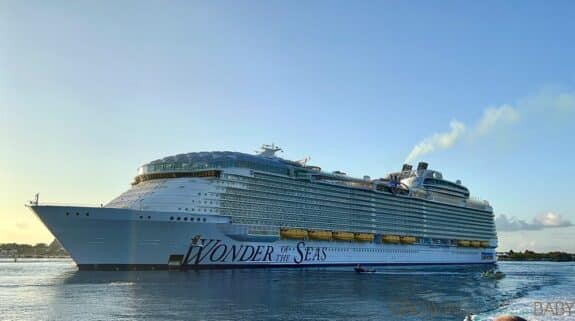 Our family loves to cruise, but the pandemic has made it so we couldn't cruise for more than two years. On our first trip back we chose Royal Caribbean's newest ship. Just launched in March, Wonder features quite a few upgraded spaces over its Oasis classmates. We will be covering some of those spaces separately, but for now, we would like to show you our balcony stateroom!
We enjoy being able to sit out and watch the world go by so we chose a standard balcony with a queen bed for us and a bed for our boys.
Cruise cabins are never the largest rooms but they are designed in a way to give you everything you need while not taking up a lot of space.
When you enter there is the bathroom on the left. It comes with a capsule shower, sink, toilet, and some shelves to hold your toiletries.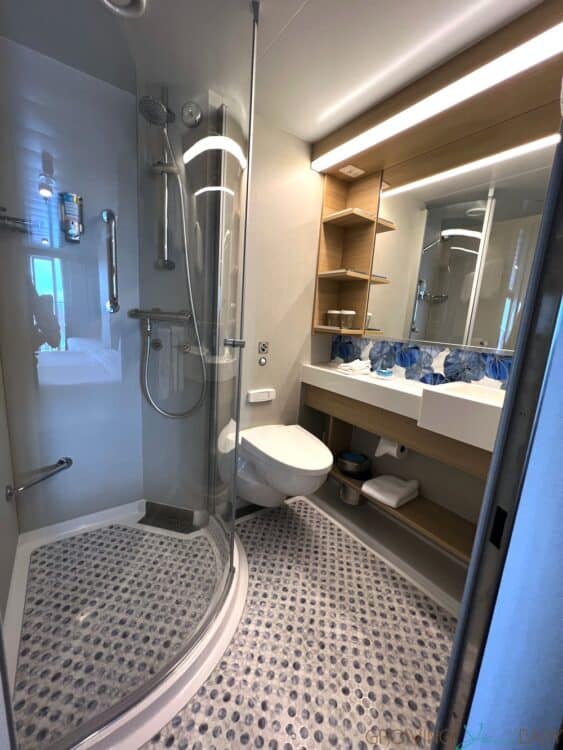 The main section of the room features a king bed with cupboards on each side. The cupboard closest to the entrance houses the safe, while the one beside the couch has two hanging rods, to accommodate shorter items shirts, and pants.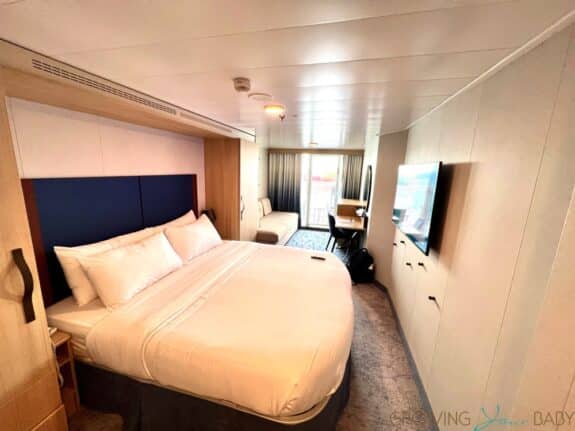 The second half of the room has a couch that converts to a double bed and desk/dresser unit.
Cruise cabins are famous for having limited charging spaces. Thankfully Royal has added a power outlet to each side of the bed along with a USB connection to charge devices. Under the desk, there are three more power outlets and two more USB connections. This gave us a USB connection for each person in the cabin – perfect!
The balcony was a standard size and large enough for two chairs and a small table.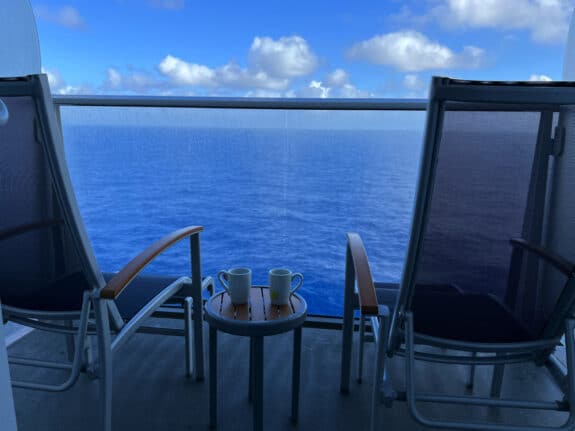 This cabin is a cozy 182sq.ft plus 50sq. ft for the balcony. It didn't ever feel cramped until the couch is pulled out to a bed and then you lose access to the balcony unless you squeeze by. This means that parents looking to sit on the balcony after their kids go to bed will have to climb over them.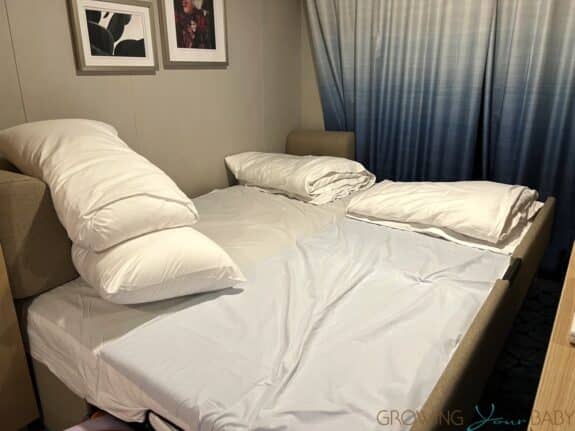 Not awful, but we have more cruises booked so we may upgrade to a suite to get more space in the future.
We chose a cabin on the 6th floor due to the convenient proximity to the boardwalk and promenade. We spend a lot of time in both of their neighborhoods so it was important for us to be close. Our location was at the back of the ship, which also made it easy to jump onto the elevator to go to the pool or Windjammer.