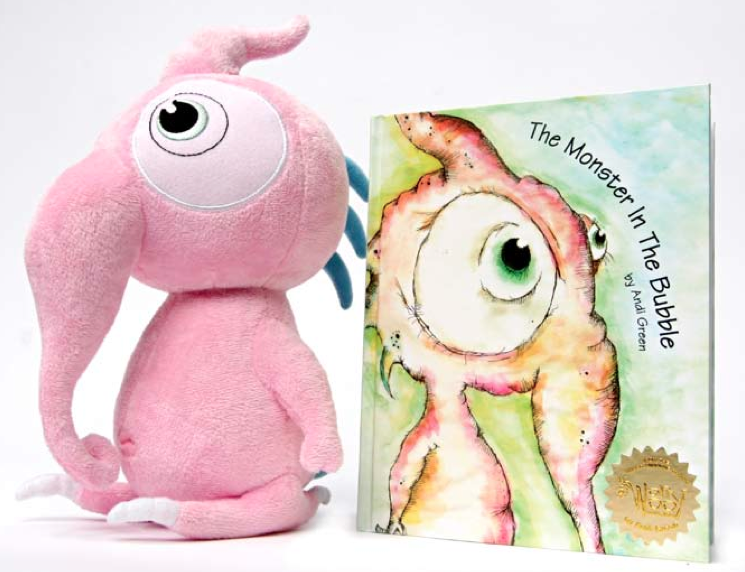 Born from an art exhibit of creator Andi Green's Monsters in My Head series, the WorryWoos group of monsters sets out to help your children confront their more troubling feelings. The original art exhibit was popular enough that it inspired Ms. Green to design this line of plush monsters and provide each monster with his or her own story presented in a vividly illustrated book. WorryWoos monsters are meant to depict various emotions while their stories lead them through their own efforts to confront that emotion. For Nola it's loneliness, Rue is insecurity about his quite significant nose and Squeak is the monster of innocence, afraid to leave his bubble. The monsters and their stories provide the opportunity for parents to discuss feelings and situations that may be more difficult for younger children to express while allowing them to identify with the monsters. These three WorryWoos have already won several toy and book awards.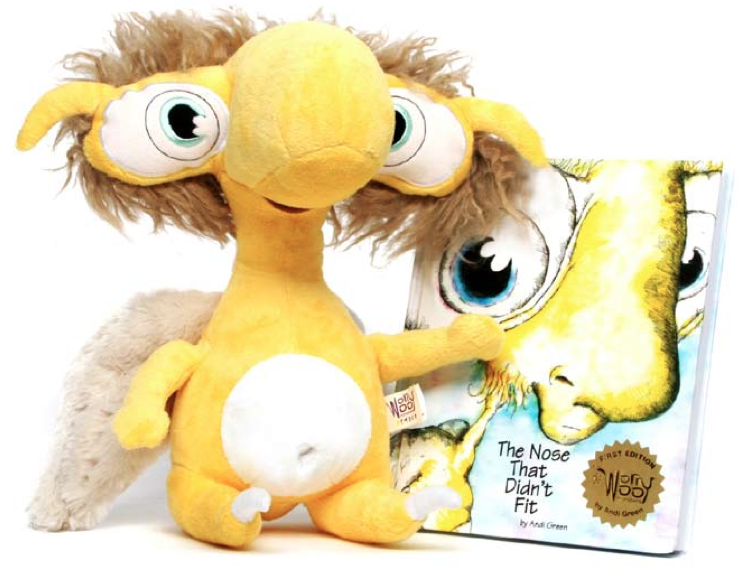 When our WorryWoos arrived, I wasn't sure how my 3 boys would feel about stuffed monsters. They are not really into stuffed anything, so I wasn't sure if even a stuffed monster would be of any interest. I was wrong. All 3 boys were immediately in love with Nola, Squeak and Rue. My 4 year old, who only sleeps with trains, brought one to bed with him that night and the accompanying book has been in the the bed time story rotation since that time. For the last few weeks, the other 2 have been part of my 2-year-old son's goodnight routine, joining the pile of books he regularly sleeps with. We like that the WorryWoos are an easy fit as all three boys at 4, 2 and 19 months are already avid readers and while they can be rather tough on the books they love, this collection has stood up quite well.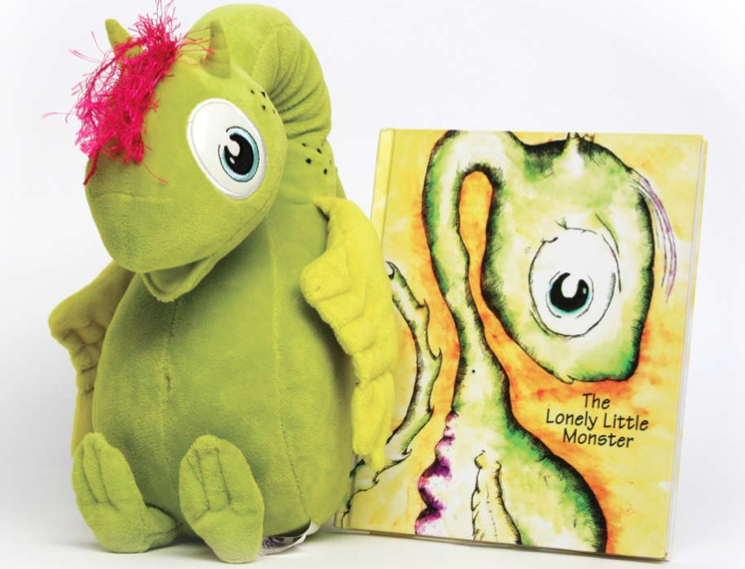 Why do I think these stuffed fellows were able to go where no other stuffed toy has managed to go in this house? Well, who could possibly resist a monster with a problem. These monsters are odd, cute, approachable, they obviously need looking after, but they are still monsters, so they are not your regular stuffed animal. You want to take care of them, but because they're monsters you feel that much better about yourself because a monster needs you. The books are easily accepted into a small child's daily life because they are nicely sized and easy for little hands to hold or carry. The stories are short and simple and easily lead the listener or reader on the desired path without wearing out their patience, making them well suited for story time or bedtime. An added plus, having the main character sit next to you while reading the story doesn't hurt either. For more information about WorryWoos, including where to find your own monster to love, please visit their website at WorryWoos.com.
*Thank you to WorryWoos for providing us with Nola, Squeak and Rue for review*
---