In the case of the Yoomi self-heating bottle, necessity was indeed the mother and the father of invention. Created by a husband/wife team who were tired of heating their baby's bottle to the exact right temperature for bleary-eyed nighttime feedings or while on the go, the Yoomi is an ingenious baby bottle and a warmer in one unique design!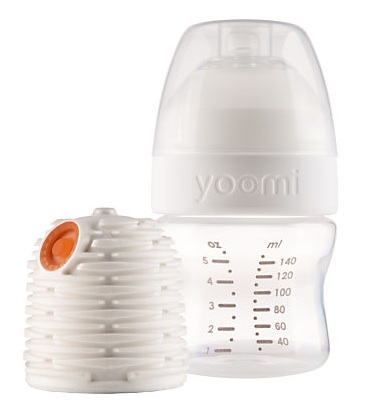 Using the 100% BPA free Yoomi Bottle makes feeding baby as easy as 1-2-3. Caregivers simply press the orange button on the warmer unit, which triggers the non-toxic solution contained inside the unit to heat up. After a short 60 second wait, the bottle may be tipped to feed baby. When the bottle is tipped, it is ready to use — as the cold milk flows through the channels on the outside of the warmer and by the time it reaches the teat (bottle nipple), it has reached a natural breast milk temperature of 32-34°C.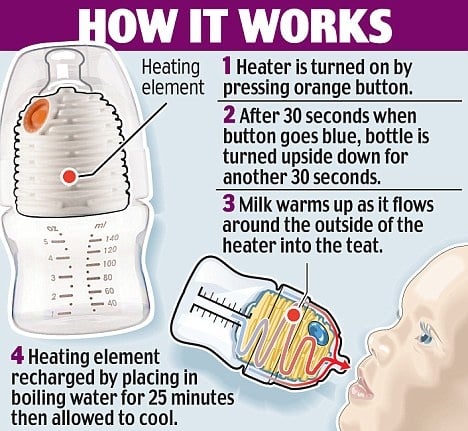 The warmer fits all Yoomi bottles, it stays warm for one hour, and it may be recharged up to 100 times. Additionally, the Yoomi bottles feature an anti-colic, naturally shaped silicone teat which facilitates an easier latch, reducing the likelihood of nipple confusion for babies who also breast feed.
Related Articles: