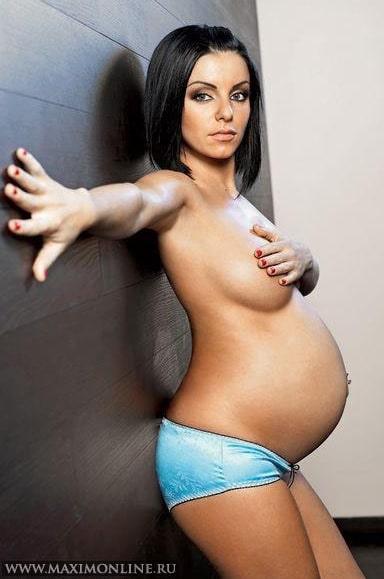 Congratulations to Yulia Volkova, of the Russian duo t.A.T.u., on the safe arrival of her second baby.
The bands official site announced:
This morning at 6:35 AM (Moscow time) Yulia Volkova's son was born. Weight – 3400 g,(7lbs 8oz) height – 52 cm. The birth went without any difficulties. Both mother and baby feel good.


Last night Yulia and Lena had a New Year party in a close circle of friends and their team. Yulia came home around midnight and was in bed by 2 AM, but at 4 AM she woke up realizing that the birth process started. Parviz took her to the hospital right away. So you see why the process went so fast – Yulia peacefully slept half of the time.

Parviz was together with Yulia when she was giving birth, he didn't leave her for a second and cut the cord off himself.

The boy looks a lot like Daddy – as it should be. Yulia and Parviz keep the baby's name in a secret.
The couple also has a daughter, Viktoria Pavlovna Volkova who is 3 years old.
Related Articles:
Pregnant Yulia Volkova of Tatu In Maxim Magazine
---
[ad]