I was introduced to Zarbee's. This company immediately resonated with me because I remembered how crappy it was when the kids were sick earlier this year and I wasn't able to make them feel better – especially during the night.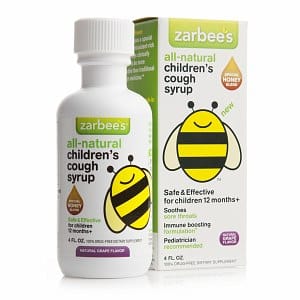 Pediatrician developed recommended, Zarbee's line of cough & cold products are safe for kids 12 months and up. They use three elements; Buckwheat honey, vitamin C and zinc, that are proven to soothe and boost your immune system when your body needs it the most.
Recently both kids have come down with colds, which has given me the opportunity to test out both the syrup and the nighttime cough & sleep drink.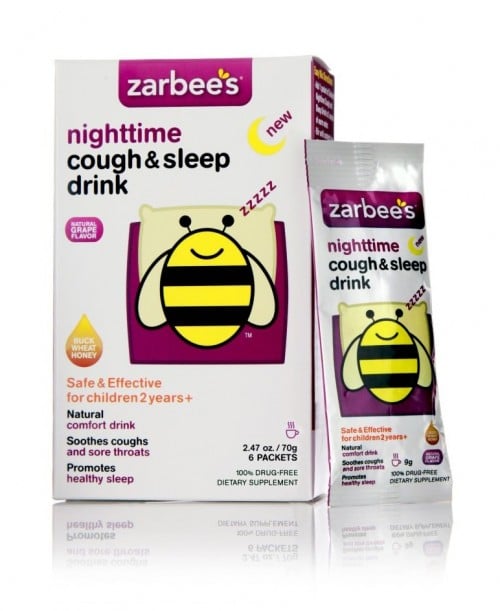 Because we don't use honey as a family – except in baking (sometimes), the kids were immediately thrown by the taste of the buckwheat honey but still took the syrup because I assured them that it would make them feel better. After they used it, I did notice they seemed to cough less and were overall in better spirits.
Not sure about the overnight drink, I was forced to give it to my youngest on night 3 after he hadn't slept properly in days. I didn't know much about melatonin and children so I did a quick medscape search and learned that it only aids in getting a child to sleep quickly. This was good because then he could rest and let his body heal.
Safe for children 2 years or older, the drink was a bit of a sell, because he saw the bee and recognized it from the syrup that morning. Thankfully the cup was empty in minutes and he was off to sleep shortly after that.
As a mom, you feel so helpless when your child is sick. I am constantly making them concoctions, running the humidifier and polling my friends for remedies to help the boys get through sick times. Knowing that Zarbee's is natural and that it works gives me another line of defense when nothing else seems to be working.
Try before you buy! Zarbee's offers a Sample Kit that includes; 1 Zarbee's Children's Cough Syrup Packet, 1 Zarbee's Children's Cough and SLEEP drink packet & $3 worth of coupons to offset the shipping charge.
Related Articles:
---