With new cases being confirmed everyday, the Zika virus has continued to be a concern for health care agencies. In Miami, Florida, Governor Rick Scott has stated that the number of Zika cases has jumped up to 14. Scott asked on Monday for a federal emergency response team, in order to help the state fight the spread of the virus in the United States.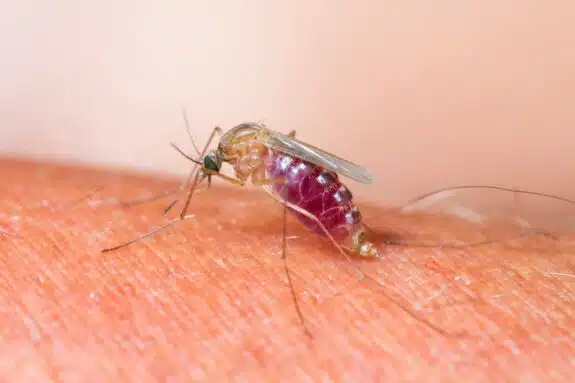 The Centers for Disease Control and Prevention has also issued a travel warning to pregnant women or those who are thinking about becoming pregnant to avoid an approximate square mile area in Miami-Dade County,  where officials believe the active transmissions of the virus are spreading. Last Friday revealed that 4 people had contracted Zika from mosquitoes in the same 150-square-meter area.
The CDC's emergency response team swiftly came in and will help Florida officials with their investigation. They will help with mosquito control and collect samples. Health officials tested over more than 200 people in Miami-Dade and Broward Counties, after reports of transmission of the virus in early July. Of the 14 people infected, 12 are men and 2 are women.
Scott released a statement saying, "We will continue to keep our residents and visitors safe utilizing constant surveillance and aggressive strategies, such as increased mosquito spraying, that have allowed our state to fight similar viruses." One good thing, though, is that U.S. health officials do not believe this a widespread outbreak, like those seen in Latin America, the Caribbean, and Brazil. They believe this is in part to better mosquito control, sanitation and more uses of window screens and air conditioners.
One of the issues is that a person who is infected with the disease rarely knows they have it. However, if infection during pregnancy occurs, the virus can cause babies to be born with brain-related birth defects or small heads. The infections in Florida are believed to have occurred in just a small area, north of downtown Miami, particularly the Wynwood arts district. It is an area known for murals that are spray-painted across boutiques, restaurants, warehouses and art galleries. However, a number of construction sites in the area have left stagnant water around, where mosquitoes can breed.
Residents in the city were unaware how the virus was spread and how it was transmitted. Two locals, Melissa Felix and Jordan Davidson, work for a cruise line, but were enjoying a day off in the district looking at the murals. Davidson, 25, asked, "It's not like a big thing right? It's kind of freaky – there's so much going on we didn't know, didn't really think about it…I might wear bug spray going forward."
About 1,650 cases of the virus have been reported in the United States and were linked with either traveling or having sex with a traveler that had returned. Mariana Cortez, a local bakery owner doesn't believe that Zika is going to keep the diehard locals and tourists from enjoying her delicious confections. She said, "Mosquitoes are not enough of a reason to not come pick up your cake…I don't think my business is going to be affected by Zika."
On Friday, Florida's agricultural officials announced a plan moving forward to be more aggressive in their mosquito control efforts, while politicians from Florida were busy making certain that it is still safe to come and visit the Sunshine State.
---