A very pregnant Zoe Saldana and her husband Marcus Perego were spotted grabbing a bite at Hayat's Kitchen on Sunday afternoon.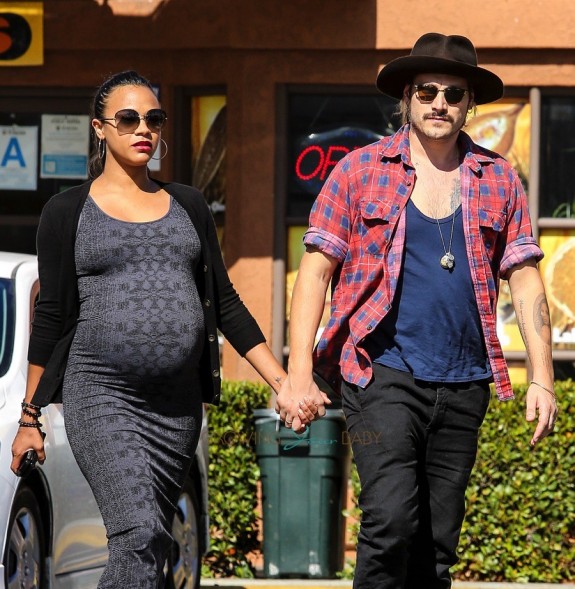 The actress, who is reportedly expecting twins, looked beautiful in a charcoal belly-hugging dress with a black cardigan and flip-flops.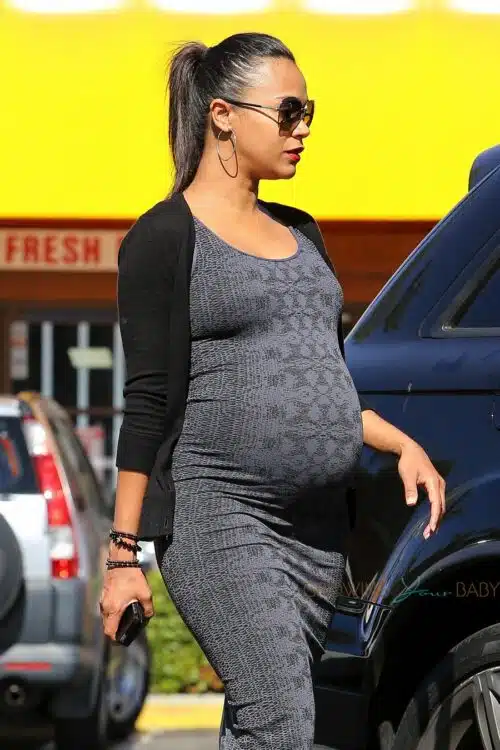 Currently off as she waits for her baby(s) to arrive, Zoe will be back on set soon to film the Avatar, Star Trek sequels. The producers, she says, have been very accommodating and that will hopefully continue after she becomes a mom.
"They don't have a choice! I'm not going to rip my child off my tit to go work. And if I do that, then maybe you shouldn't hire me because I am willing to sell anything, she joked recently during an interview with Entertainment Weekly. "It's nature! Like, you just cannot do it. What kind of mother would I be? There's no choice. It's like, "What, you want me to leave my newborn so that I can work 16 hours on your set? He's only a month old, are you out of your mind?"
So is she expecting a boy or boys?
During a recent appearance on Ellen she told the host they aren't finding out but that they are working hard to come up with names.
"We don't want to know[what we're having], but we want them to be healthy. My husband is very Italian and I am very latina so everyday we have messages from our parents that are just like, Oh it should be Rocco, Giovanni, Luigi, Antonio Ramon Jose. I'm like oh my god(rolls eyes). People chill. We're kind of chill. We want it to be Lavender. [laughs] I'm joking."
---