Yesterday, Disney, along with The Elizabeth Glaser Pediatric AIDS Foundation hosted the 20th annual A Time for Heroes Celebrity Picnic that featured a special performance by superstar Miley Cyrus!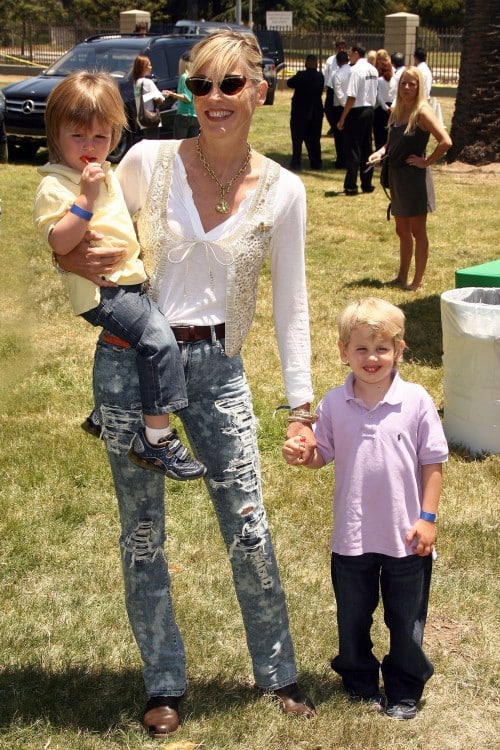 The Elizabeth Glaser Pediatric Aids Foundation works with researchers in the field of pediatric AIDS, creating programs that provide a full continuum of care in developing countries, or collaborating to accelerate clinical discoveries, our programs offer hope for all children and families living with HIV/AIDS.
Their mission is prevent pediatric HIV infection and to eradicate pediatric AIDS through research, advocacy, and prevention and treatment programs.
Hundreds of Celebrities came out in support of the Foundations lifesaving work.
Some pictured are:
Heidi Klum
Ashlee Simpson, Pete Wentz and Bronx
Denise Richards and daughter Lola
Constance Marie and daughter Luna
David Charvet and daughter Heaven Rain
Melissa Joan Hart and son Mason
Nigel Barker, wife Cristen Chin, son Jack and daughter Jasmine
Mark Wahlberg, partner Rhea Durham, son Michael and daughter Ella
Sharon Stone, with sons Laird and Quinn
Ali Landry and daughter Estela
PHOTOTCREDIT:FAME & SPLASH
---
[ad]