Chelsea Clinton showed off her huge baby bump while grabbing lunch at Shake Shack with her daughter Charlotte on Saturday July 13th, 2019.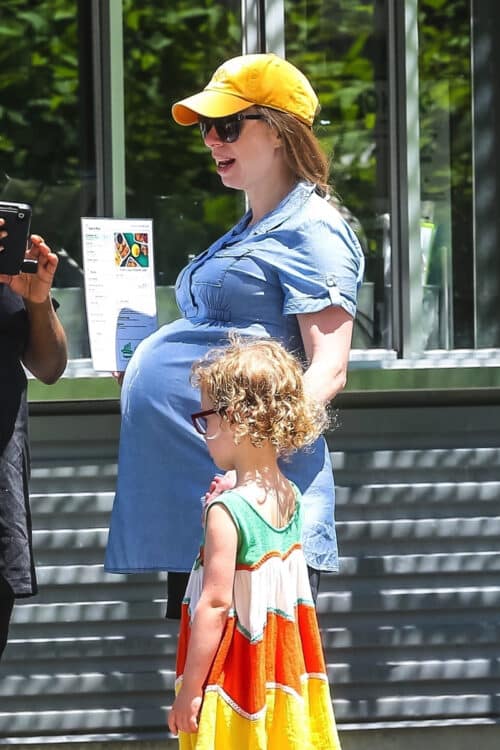 The former first daughter wore a snug blue top, biker shorts and a yellow cap as the pair had lunch at Madison Square Park.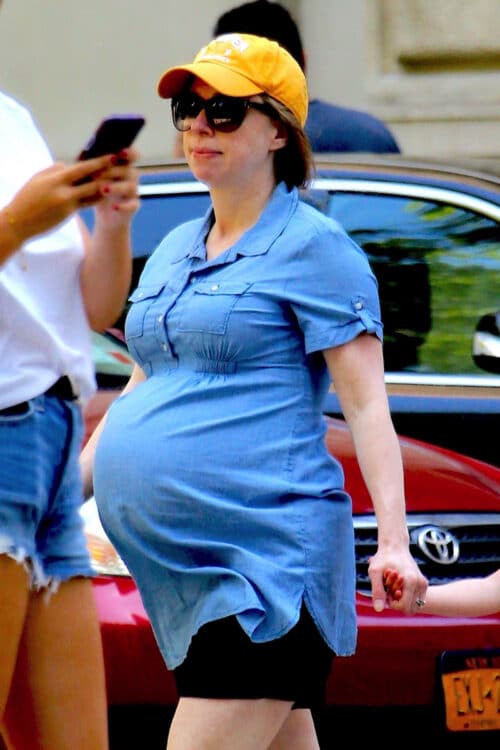 The new baby will be the third child for Chelsea and husband Marc Mezvinsky.
"We are so excited," the expectant mom told PEOPLE while promoting her latest project, Don't Let Them Disappear.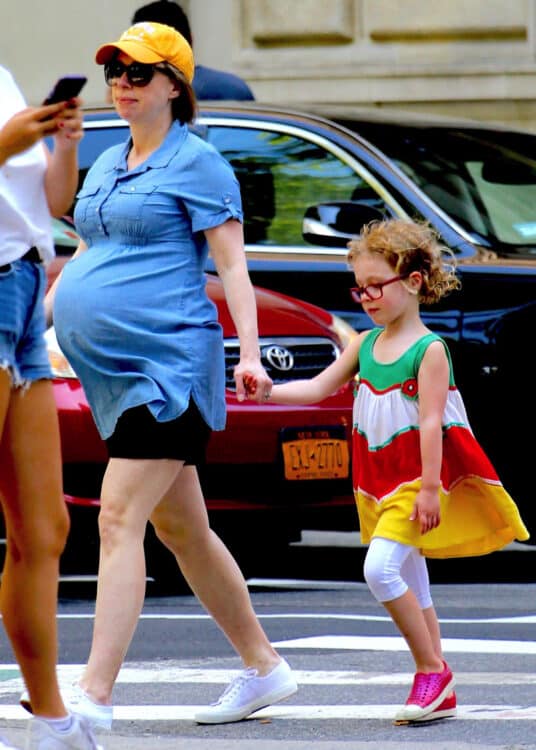 "Charlotte is so excited to be a big sister again," the mom to be said. "And I think Aidan is mainly excited because his sister is excited. He just loves and looks up to his big sister so much."
Adding, "Every day, [Charlotte] talks about the new baby. She wants to know how the baby is doing and she wants to feel the baby … Aidan, at 2½, doesn't initiate that, but as soon Charlotte starts he's like, 'Oh, baby! Baby!' And he'll do a little dance, which is awesome."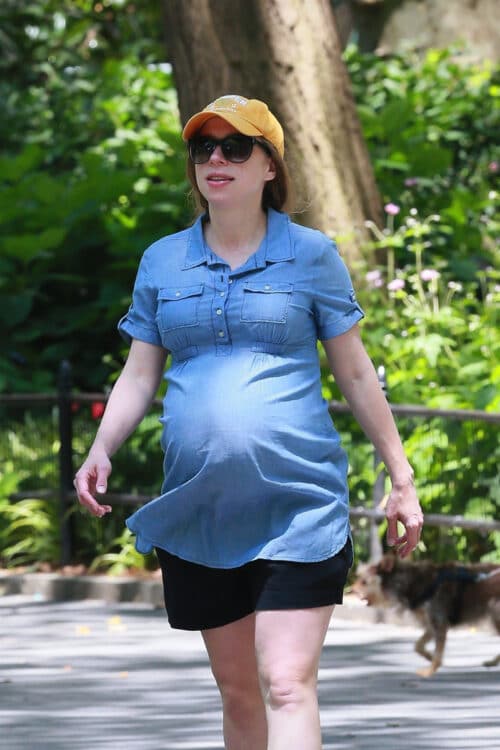 {BACKGRID}