Pregnant reality tv star Heather Rae El Moussa was all smiles as she left the set of Selling Sunset in West Hollywood on Thursday November 3rd, 2022.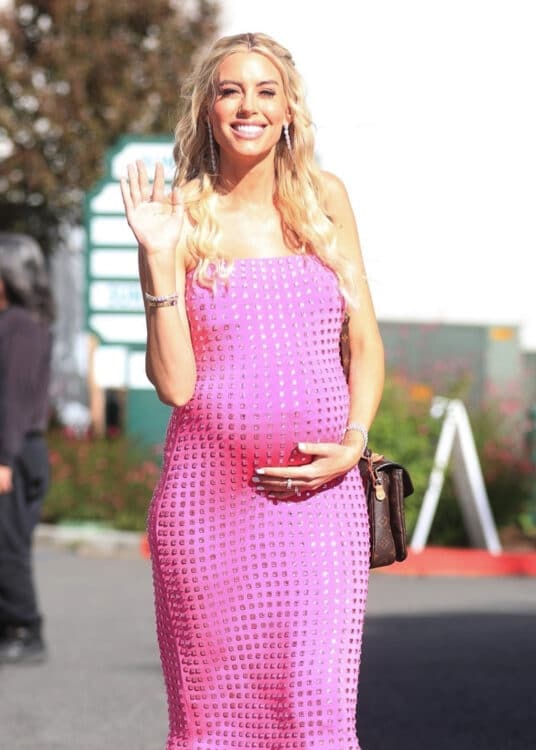 While dressed in a pink sparkly, belly-hugging dress, the mom-to-be stayed comfy in white crocs.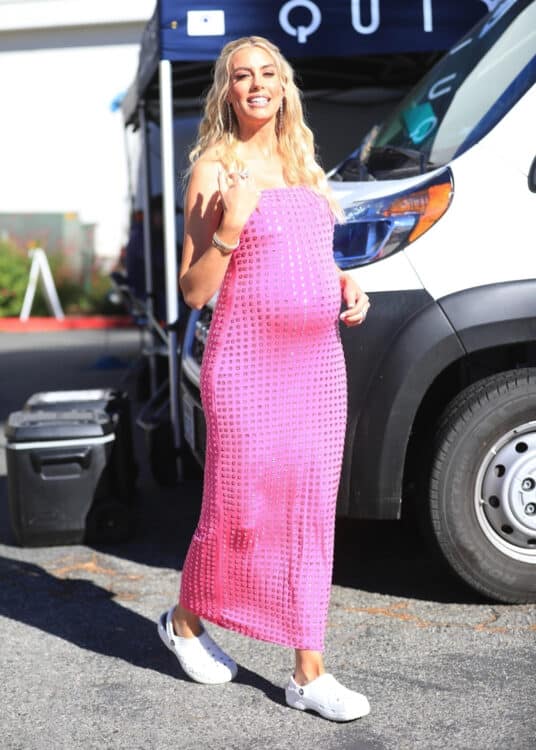 On Instagram, Heather shared that filming was exhausting.
"I have a confession about confessionals… sometimes I leave feeling drained and exhausted – and a big part of that is definitely because of where I'm at in my pregnancy but also because my mind kind of races. As much as I love confessionals I think about whether or not I answered the questions in a way that explains a certain situation during filming. I also can get a little drained because I have to be 100% on. There are so many situations that go on within the show (you guys know) and this is just me being honest. At the end of the day all you can do is your best so.."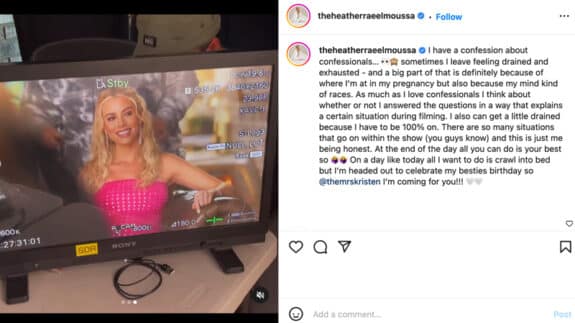 When the baby boy arrives he will be the first child for Heather and Tarek, and the third for the HGTV renovator who is also dad to Taylor and Brayden with ex-wife Christina.
{BACKGRID}