In a very rare sighting, Adam Dell was photographed out on Tuesday hanging out with his daughter Krishna Lakshmi.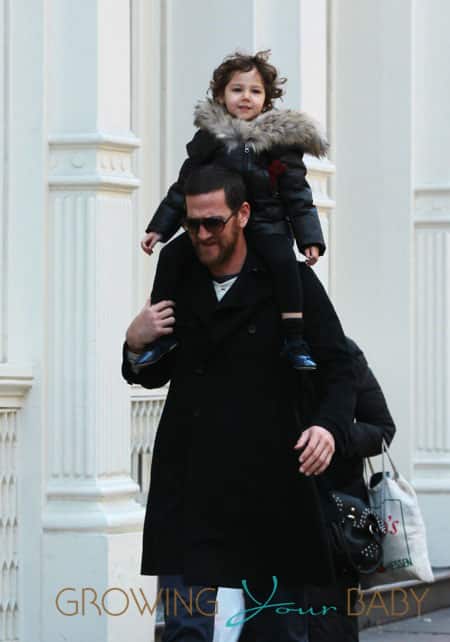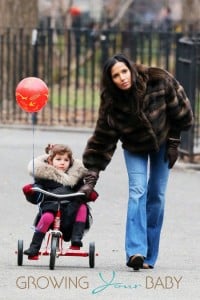 For quite some time after Krishna's birth, her paternity wasn't revealed. When she was born, she was given her mom, Padma Lakshmi's last name, a move Adam was unhappy with.
Last year, however, the venture capitalist took the 'Top Chef' host to court looking for full custody and her name to be changed to include his surname.
A source told the New York Post:
'Their dispute was settled privately, out of court. Dell got improved visitation and custody rights. He had wanted full custody, but they came to a compromise. Padma maintains the same rights she always had.'
At that time another source told the Post that Dell "adores this little girl more than anything else, and just wanted to make sure he could be a huge part of her life."
Before the case went to court he previously only had seven hours a week with his daughter.
During their afternoon outing the pair played on the swings and then Krisha got a ride home on her dad's shoulders.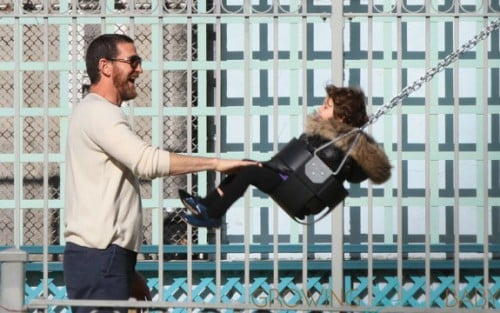 Happy, the 3-year-old threw her arms out to her side and soared like a bird.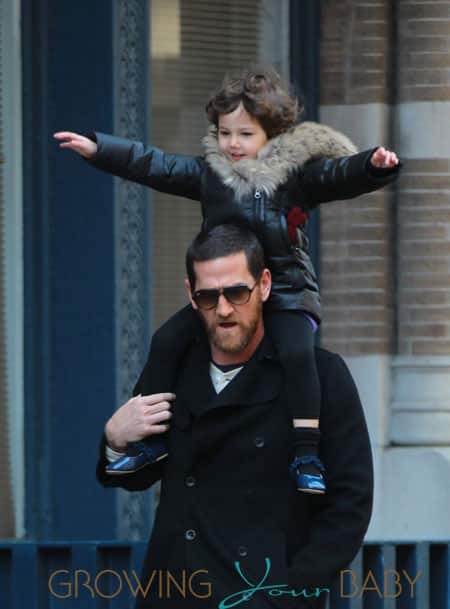 {SPLASH}
---
[ad]