Adriana Lima showed off her growing belly last night in NYC at the Louis Vuitton celebration of the 40th Anniversary of the Lunar Landing held at the American Museum of Natural History.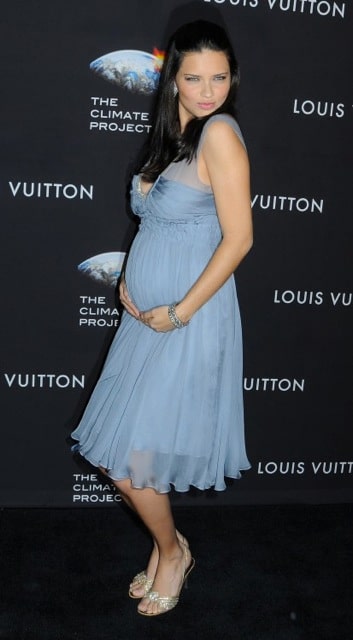 The mom-to-be turned it on for the cameras by embracing her bump while pouting for photographers.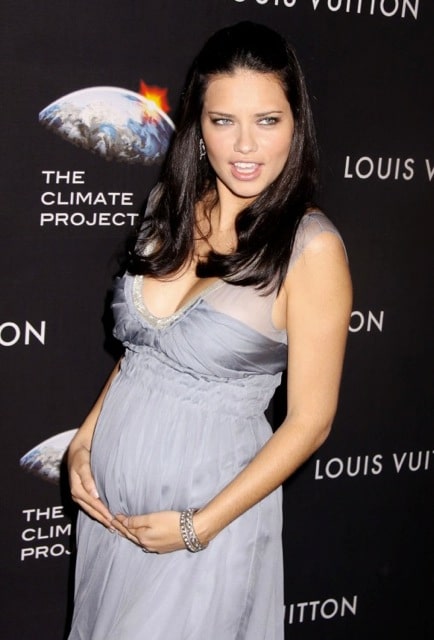 She spoke recently of her family plans:
'I never saw myself being married and having a child. Not because I did not want to. But it's tough to find somebody.
'(But after meeting Marko) everything changed. I knew he was the one and I could see myself married with him and with a big family.

'We are so excited. We wanted this. We were ready. My mom is doing everything and getting things ready.'
The Victoria's Secret model is expecting her first child with Serbian basketball player husband Marko Jaric, 30, in December.
{WENN AND ZUMA PRESS}