After enjoying a 2 hour Yoga class, Alicia Silverstone was spotted heading to her car wearing a t-shirt that could barely contain her growing belly.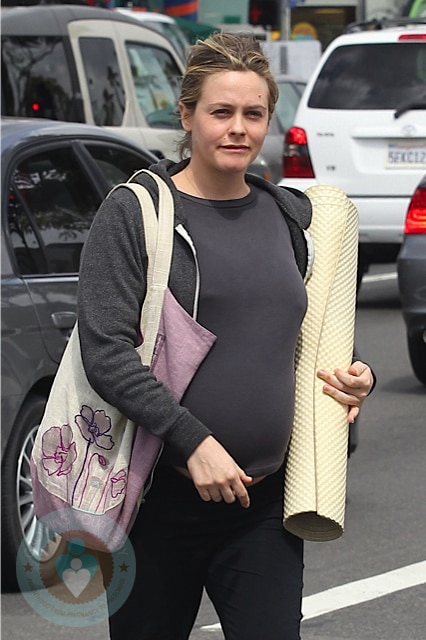 Moms who are pregnant find yoga a great way to relax. Yoga also allows women to move at their own pace and change positions to accommodate their changing bodies.
Alicia has kept busy during her pregnancy promoting her new book called "The Kind Diet."
In her book, the mom-to-be talks shares the insights that encouraged her to swear off meat and dairy forever, and outlines the spectacular benefits of adopting a plant-based diet, from effortless weight loss to clear skin, off-the-chart energy, and smooth digestion.
---
Related Articles:
{PACIFIC COAST NEWS}
---