Celebrities attended the ceremony honoring Carrie Underwood with a star on the Hollywood Walk Of Fame in front of the Capitol Records building in Hollywood on Thursday September 20, 2018.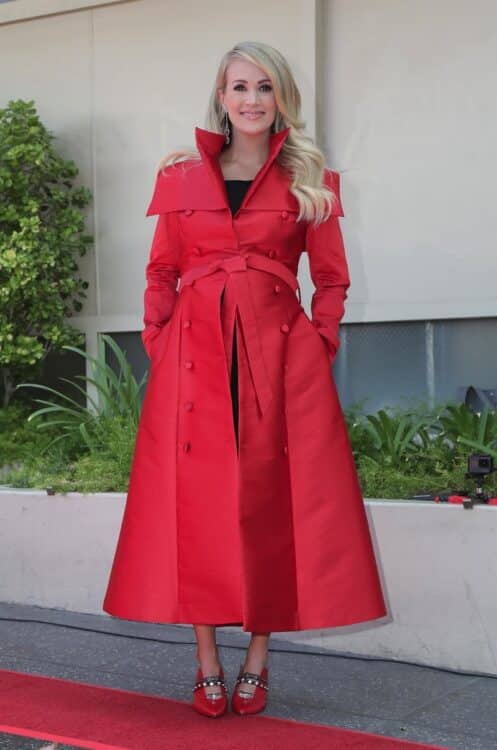 Pregnant with her second child, the singer's was beautiful in a red belted trench coat.
Carrie was joined by her husband Mike Fisher and son Isiah.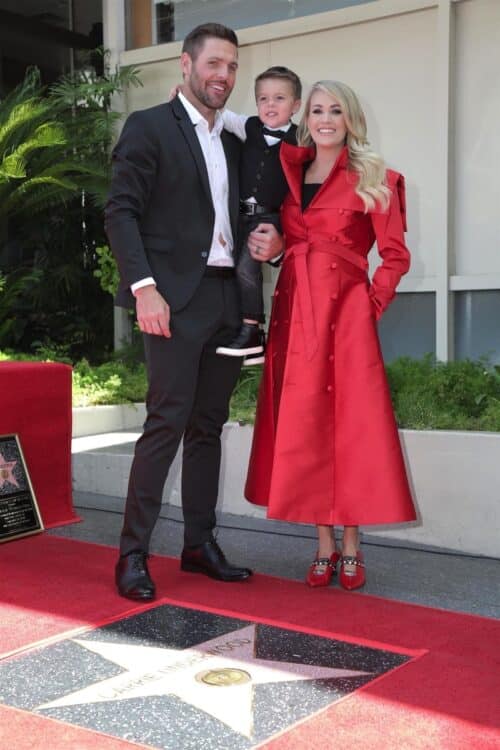 The pre-schooler was absolutely adorable in a vest in bow tie, which they paired with jeans and hightops!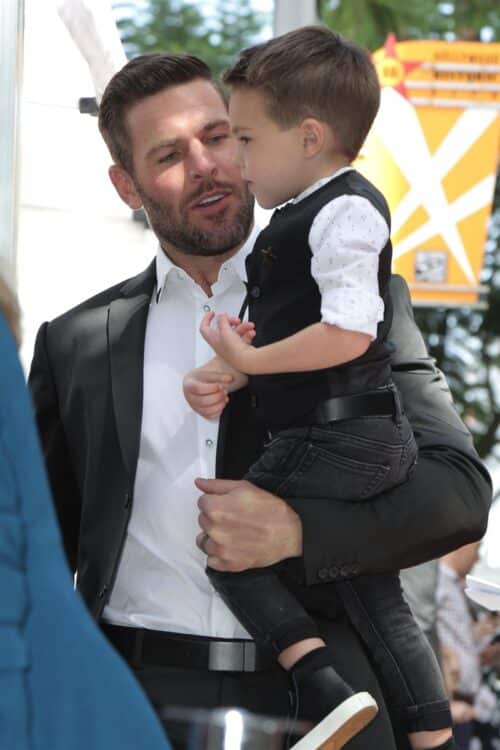 Carrie started to cry when she was presented with the star.   She shared a picture of the moment on Instagram along with a note that said, "What an amazing day! I am overwhelmed and overjoyed at the love I felt at my Hollywood #WalkOfFame Ceremony! Thank you @simoncowell and @bradpaisley for the kind words. It was an honor to have you there! Thanks to all the amazing fans that came out! This is a day I will never forget!"
At the ceremony she marvelled, "How is this my life?  How does a girl from Muskogee, Oklahoma, end up with a star on the Hollywood Walk of Fame? I'll tell you how — belief. I've been so blessed in my life to have … so many people who believed in me."
She also praised her husband for his support and love, "I met an incredible man, Mike, who thinks I'm so much better than I actually am in every way," she said. "Thank you for believing in me as a human, as a wife, as a mom and supporting me through all of this. He believes in me, and we had another little man that believes in me too. Isaiah Michael, I love you so much. You're the best thing we ever did — the best thing. I love you, and I'm proud of you, and I believe in you too."
[BACKGRID]