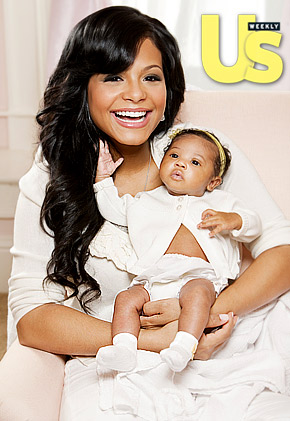 New mama Christina Milian talks labour, her post baby plan AND introduces us to her daughter Violet in this week's edition of US Magazine
The singer and husband producer The-Dream welcomed the girl, their first child on Feb. 26.
"She's got a lot of personality! She laughs a lot!"
The Grammy-nominated singer, who had a C-section after 19 hours of labor, tells the mag she has lost 27 of the 45 pounds she gained. "I've been eating salads and fruit like crazy," she says.
She also revealed that she plans to breast-feed for a year!
"I'm surprised how hungry she is. Like, how do I keep up?"
To read the whole article please pick up a copy of US Magazine on stands now.
---