Singer, musician, and a loving father to two children – Alec Voelkel has teamed up with CYBEX to create a stunning collection for rock boys and girls everywhere.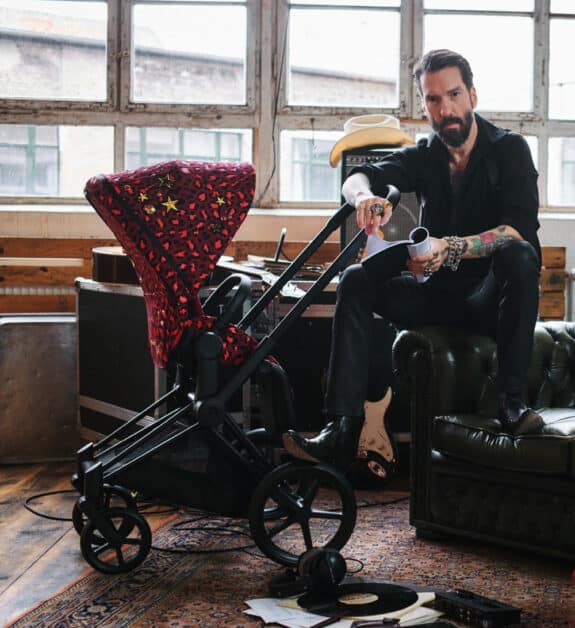 Parenthood meets rockstar glamour – your little boy or girl will be ready to rock in a vibrant red leopard print with gold patches, pins, and classic punk chains.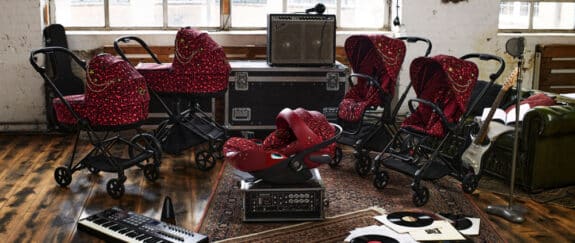 This collection is designed to be used with CYBEX's two luxe strolling options – the PRIAM and MIOS. From birth parents can also get this pattern in the Cloud Z2 i-Size, Priam Lux Carry Cot, and seat pack for both strollers.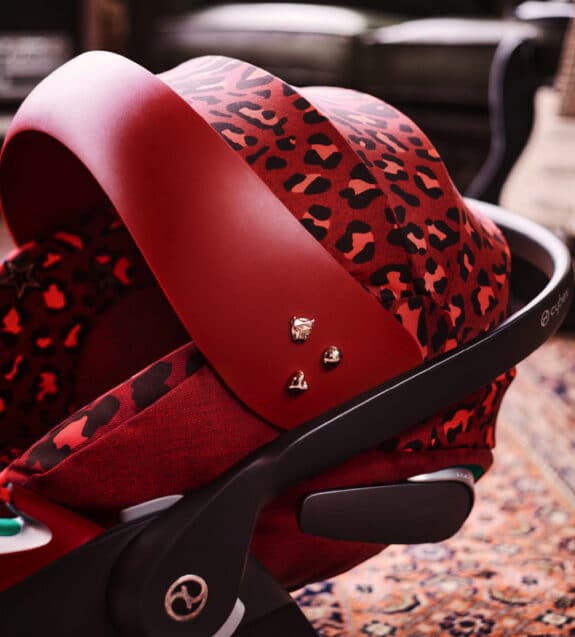 The Platinum Footmuff gets a touch of rock n' roll glamour with this electrifying Rockstar design, matching your Priam, e-Priam or Mios stroller. Cozy and elegant, the Platinum Footmuff has a cozy and comfortable fleece lining to keep your little one warm when the temperature drops. Its water-resistant fabrics protect perfectly from cold weather, wind and light rain.