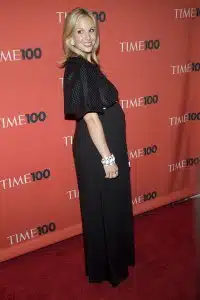 Congratulations to Elisabeth and Tim Hasselbeck on the safe arrival of their third baby – a boy.
Isaiah Timothy Hasselbeck arrived yesterday afternoon weighing 7 pounds, 7 ounces at birth.
"Elizabeth and Isaiah are doing great," her husband, Tim Hasselback, said.
This is the third child for The View co-host and her former NFL player hubby. He joins older sister Grace Elisabeth, 4, and brother Taylor Thomas, 20 months.
---