A very pregnant Eva Longoria was honored with a star during a Walk of Fame Ceremony on Monday April 16, 2018.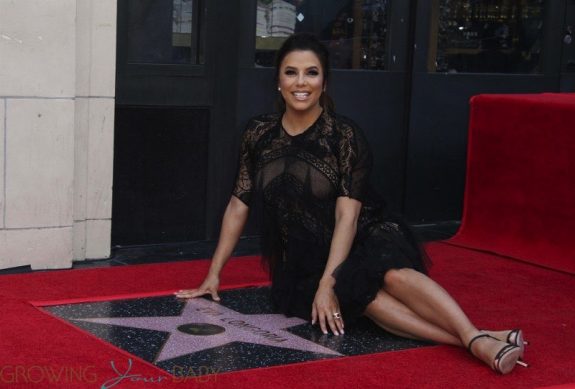 The actress was joined by her husband Jose Baston and a long list of celebrity friends including Kerry Washington, Olivia Munn, Reese Witherspoon, Ricky Martin, Anna Faris, Victoria Beckham and Housewives bestie Felicity Huffman.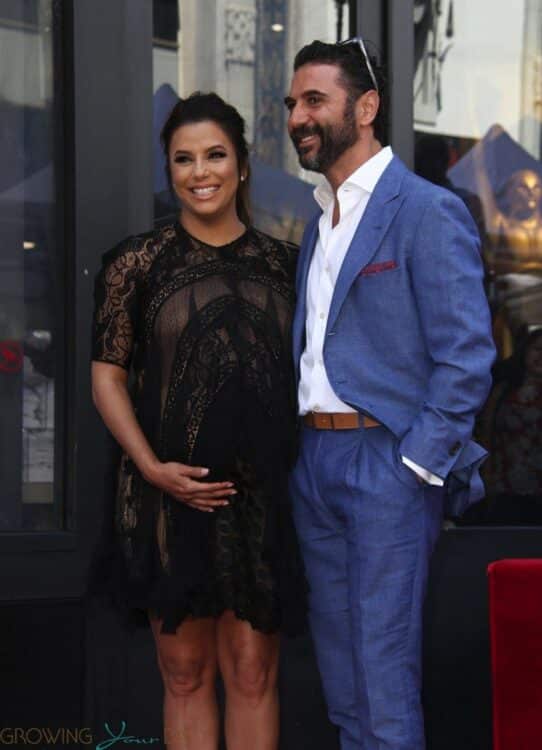 Congrats @EvaLongoria for your ?? on the Hollywood #WalkofFame. This woman is a superstar actress, producer, and director (not to mention soon-to-be-mama!), who is changing Hollywood w/everything she touches! Making pure gold, baby! ? pic.twitter.com/AQWh5eOcMR

— Reese Witherspoon (@RWitherspoon) April 17, 2018
We congratulate @EvaLongoria on being honored with #HollywoodStar today on our #walkoffame.com https://t.co/NKlvVaYvS2 pic.twitter.com/e0XkhEC1uA

— Hollywood Chamber (@HollywoodArea) April 17, 2018
Eva tweeted her excitement for the honor.
What a dream come true today! Receiving my star on the Walk of Fame is an honor I can't even believe I'm going to experience! Can't wait to join all the legends and even more so, can't wait for all of y'all to go and visit it! ?????? pic.twitter.com/KkHX12rCXd

— Eva Longoria Baston (@EvaLongoria) April 16, 2018
It won't be long now before Eva and Jose welcome their baby boy. Reportedly less than 2 months away the mom-to-be told fans on snapchat she is getting tired. "I'm hitting that third trimester sleepiness. I work now for maybe ten minutes and then I have to lie down. I work and do some stuff and then I have to lie down. I'm so tired! Building a human is hard!"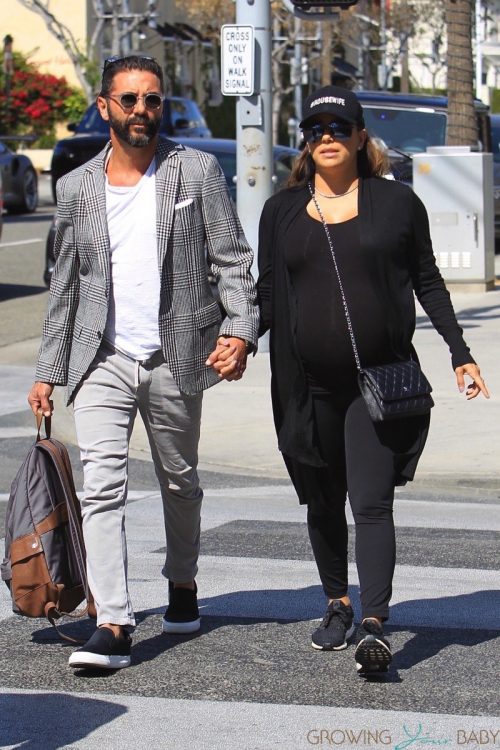 She also revealed to Ellen that she hasn't done much to get ready for the baby yet.
When asked if she had a nursery, Eva replied,
"No… Should I have that by now? I don't have anything. I'm in between homes so I haven't had a chance to get a nursery ready, or a name."
The new baby will be the first child for Eva and 5th child for Jose who had four children – daughter Natalia, and triplets Mariana, Jose and Sebastian – with his first wife Natalia.