How cute is this?  Designed for babies from birth+, the Hangloose Baby is a multifunctional playpen blanket that can be suspended from the corners of your child's crib or playpen.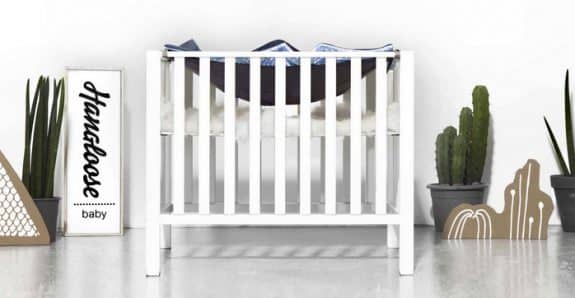 The blanket was created with a top layer of biological cotton and soft padded filling. The stitching on the top layer is unique and inspired by the Japanese art of origami.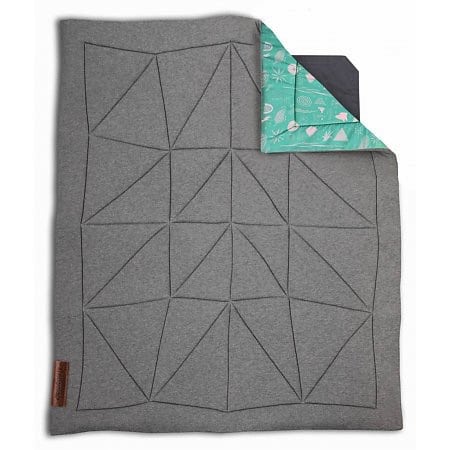 The colour of the stitching matches the light green underside. The bottom blanket comes with attachments to fix it the playpen.  It is made of a sturdy canvas to provide safety and a straight lying position for the baby.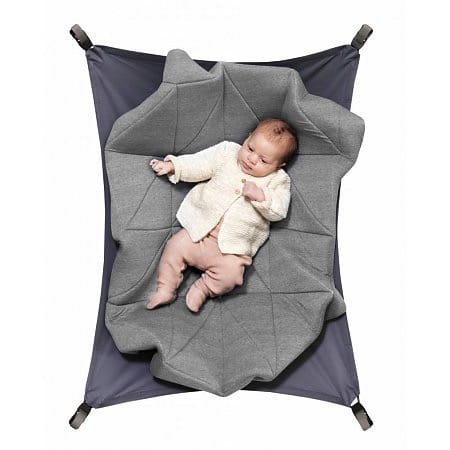 Plus, when it's time to visit the park, the blanket can be used as a clean, comfy space for your baby to plan on.
The Hangloose Baby playpen blanket is 80 × 100 cm. The hammock function can be used in playpens with internal dimensions from 72 × 86 cm.