After three years of marriage, actress Hilary Duff and former NHL player Mike Comrie "have mutually decided [upon] an amicable separation," a rep for Hilary confirmed to People.com on Friday.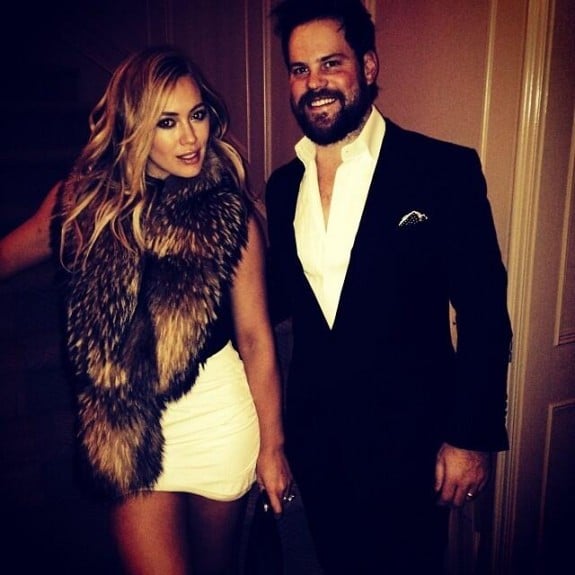 "They remain best friends and will continue to be in each other's lives. They are dedicated to loving and parenting their amazing son, and ask for privacy at this time."
Shortly after the announcement Hilary tweeted,
Mike and I are sitting here,we are so appreciative for all of your kindness& well wishes. Not an easy day but we're getting thru it together

— Hilary Duff (@HilaryDuff) January 10, 2014
A source close to told People,
"There was no major incident – no big event between the two of them. They really did drift apart. They have put effort and thought into this decision for a long time. They tried couples therapy, but in the end, they realized at this time, they work better as friends. And they really are great friends."

The split was not "a rash decision," the source continued "It's something [Hilary] thought through. She really does care about him and he really does care about her."
The pair were photographed(above) spending New Years together just a few days ago, but haven't been seen out together since before Christmas.
---
[ad]