The HUGGIES®Every Little Bottom Study, conducted in 2010, looked at the real need for diapers that many families across the US and Canada have. Now, HUGGIES® is working to bring those needs down by drawing awareness to the issue and urging communities to get involved.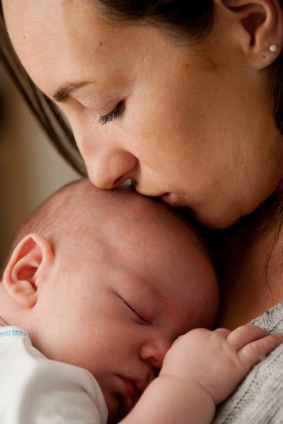 According to the results of the HUGGIES® Every Little Bottom Study, one in three families has struggled to provide diapers to their infants. Many parents had to cut back on other essentials, such as food, to be able to afford the diapers that they need. Some infants are kept in wet and dirty diapers for too long because there are not enough diapers to change them. Some parents have been forced to wash out and reuse disposable diapers to try to make them last.
"The need for diapers is enormous. And it's everywhere. They're a basic necessity many people in need simply can't afford. It took me two years working with these families and doing research to figure out that there was absolutely no public subsidy, including food stamps or WIC, to cover diapers." -Joanne Goldblum, The Diaper Bank
For one family, diapers can cost $75 per month. The average infant needs 6-8 diapers each day, adding up to over 7,000 diapers by the time the child is 2.5 years. Unfortunately, many low-income families do not have washers and dryers in their homes to be able to use cloth diapers, and many laundromats do not allow cloth diapers to be washed in their machines. Families that need to use daycares often find that they do not allow infants in cloth diapers in their care. For these families, disposable diapers are their only option.
HUGGIES® recognized this important need and partnered with non-profit organizations such as March of Dimes, United Way and Girls and Boys Clubs of America to help spread awareness about this diaper need. They are calling attention to the community organizations that offer diapers to families in need, and urging local communities to run diaper drives to help.
In the coming months, HUGGIES® also plans to release many tools and resources for individuals and local groups to get involved with this cause. Right now, individuals can help a low-income family by donating diapers to one of the diaper banks across the US, or to one of the HUGGIES® partners in this goal. For a complete list of places and partners to whom you can donate diapers, visit HUGGIES®: Our Partners.
For more information on HUGGIES® efforts to alleviate diaper need visit their website HUGGIES® Every Little Bottom – Summer, staff writer
Related Articles:
---