With almost two million Instagram followers, 3-year-old Kaavia James Union-Wade is best known for her take no prisoners deadpan and incredible sense of style. The daughter of Gabrielle Union and Dwyane Wade, this lucky toddler has traveled the world in style and has the wardrobe to show for it.
Launching today, the Janie and Jack collection is imagined by Kaavia and her love of style, optimism and imagination, family, and friendship.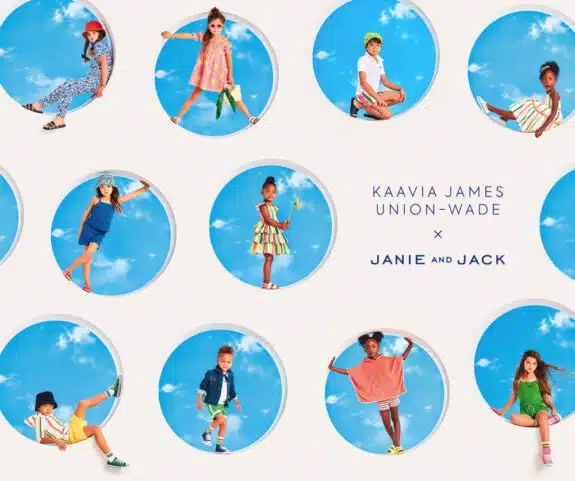 "She's had an obsession with our closets…the shoes and purses. It's all about accessories in my closet and in Dwyane's closet. She literally likes to climb into his racks of clothes," Gabrielle Union revealed.
"I guess because of the pandemic, being a pandemic baby, the bulk of her life has been spent us doing press and fittings and everything in our house, so she's been around it all and has been super, super into it. She'll be feeling the materials and she'll want to understand how everything is working," she says.
Featuring pieces designed with French terry fabrics, florals, and stripes, the bold colors will pair perfectly with Summer activities at the beach, park, and cottage.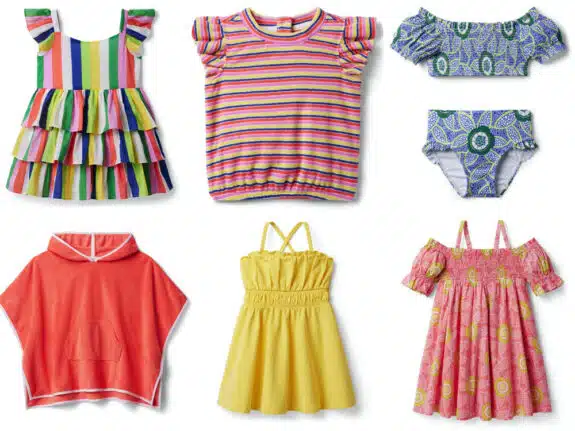 While it's hard to imagine that a 3-year-old would be able to put together an entire collection, her mom says she ultimately approved the final designs.
"When we were designing this line, people were like, 'How does a child participate in the fashion process?' But when we whittled down our ideas between the Janie and Jack design team and me and my husband, we showed [Kaavia] the French Terry [styles], we showed her the triple-tier ruffles and the prints. There were things that we loved that she was like, 'No.' And we didn't force any of it on her. If she didn't like it, that was it," Union says.
Adding,
"It was a slow, organic process. We didn't want to be forced into anything. We wanted to make sure this was completely collaborative and truly represented Kaavia. And it does. And I'm thrilled how the clothes turned out. I'm thrilled how the campaign turned out and it's her. It's her."
The collection's fashion and accessory pieces include pieces that range from six months to 18 years, including gender-neutral "best friend forever" sets, modeled by Kaavia and her BFF Crosby Sparrow in "The World of Joy" themed campaign.
"Once Kaav and Crosby got to the age where they were able to identify colors and shapes, they like when they have something similar on. They like to be twinning," Union adds of Crosby and Kaavia's fan-favorite friendship before adding that her family wanted to make sure that the campaign's theme reflected a diverse and inclusive worldview.

"Our world is very, very inclusive. And we just wanted to make sure that if we're doing a campaign called 'The World of Joy'—imagine that it really looks like the world."
The Kaavia Union-Wade x Janie and Jack collection is priced from $10.50–$74.00 and is available to shop online and in select Janie and Jack stores nationwide.