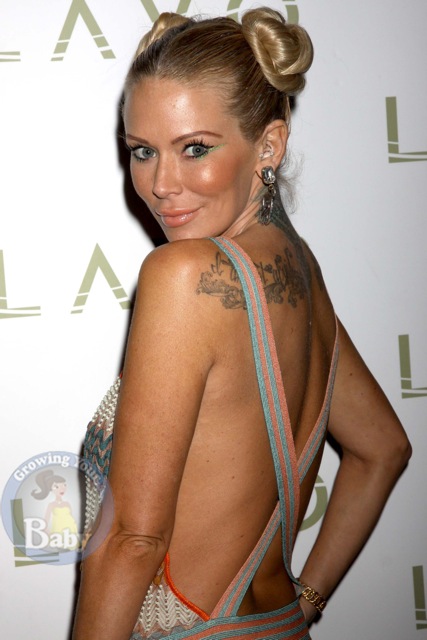 One year after welcoming twins(pictured below) Jenna Jameson has revealed that she has undergone surgery to correct a double ectopic pregnancy.
The somewhat rare condition means that the fertilized egg has implanted outside the uterus. For Jenna this was even more unusual as two fetuses were growing outside her womb, while a third was growing inside her uterus.
Writing on Twitter earlier this week, the former adult film star said:
"Had surgery for a double ectopic pregnancy illso had a pregnancy in my uterus. This is so insane. I just wanted to get this off my chest (sic)."
She later added:
"OK, I'm going to sleep now, love y'all… tomorrow will be a better day… Thx for all your prayers!"
These are the days we count our blessings and her adorable boys Jesse Jameson and Journey Jette are just that.
Other Unusual Pregnancy Stories:

---