Jennifer Garner was up early on Saturday morning! The actress was spotted out with her children Sam, Sera and Violet grabbing breakfast at a Santa Monica cafe.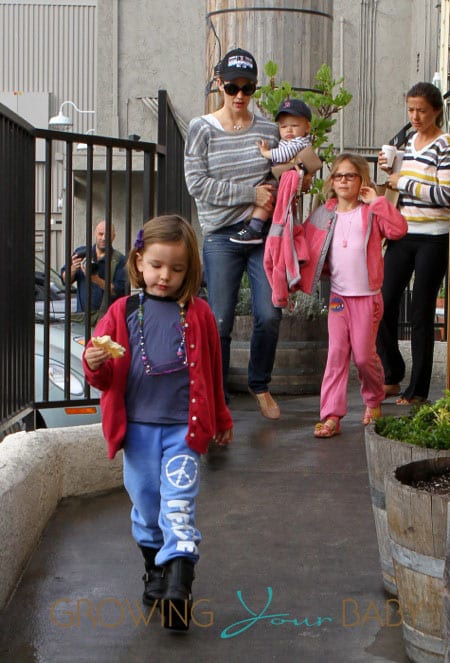 Dress casually in jeans, a sweater and a baseball cap, Jennifer kept her crew close as she headed to her car with a friend. Violet wore head to-toe pink, while Sera mixed up in blue trackpants, a red sweater and biker boots.
The actress, who has slowed her work schedule since becoming a mom, will next be on the silver screen along side Matthew McConaughey in Dallas Buyers Club. Jennifer filmed the drama over 5 weeks last December in New Orleans.
After months of filming and promoting her husband Ben Affleck now has some time off between projects as well. Hopefully this means that we get to see lots of family time together!
{PACIFIC COAST NEWS}
---
[ad]