Jodie Sweetin and Husband Cody Herpin show off their daughter in this month's Baby Couture's Holiday Edition.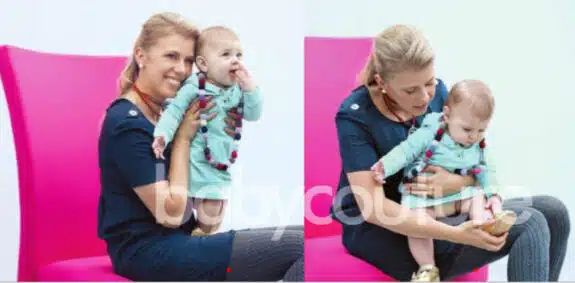 The couple, who is now separated, share some intimate moments with the magazine and talk about life with Zoie.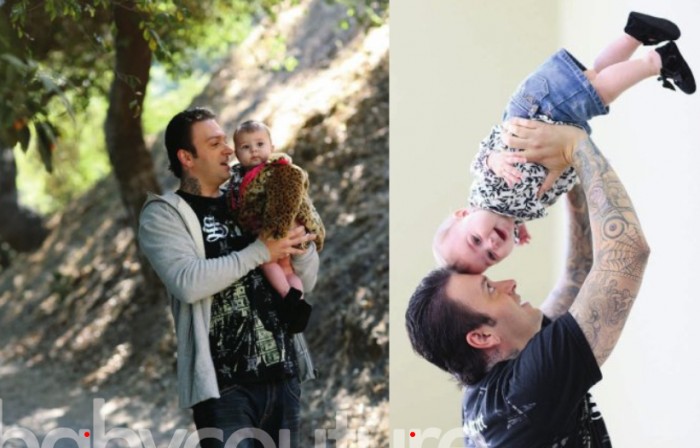 Baby Gear – In the Polkadot picture Zoie plays with Kushies Stackrobats. The red ruffled shirt she wears while being kissed by daddy is made by Kaiya Eve with Pediped shoes and the adorable infant lays comfortably on a BlaBla Giant Bubbles stuffed animal with a baby Zoobie waiting in the wings!