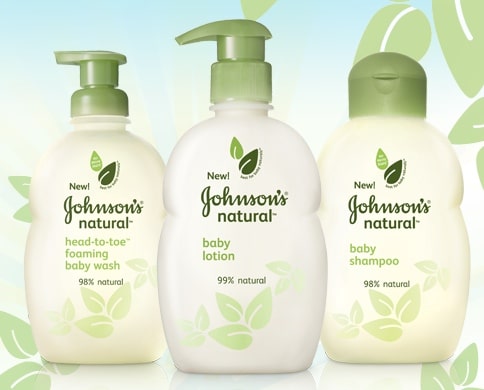 Johnson's Brand has introduced a line of products that 'naturally and gently care for baby's skin and hair featuring at least 98 percent plant and fruit-derived natural ingredients. The new line supports the needs of a growing number of moms looking for natural products as part of a natural lifestyle.'

Johnson's Natural product line is created with a unique combination of at least 98 percent naturally derived ingredients, the iconic No More Tears formula and their allerfree fragrance, which contains subtle notes of white floral, powder and vanilla scents – all naturally derived and free of known allergens and irritating essential oils. The line consists of five products that are staples in most households including: Foaming Baby Wash, Baby Shampoo, Baby Lotion, Kids 2-in-1 Kids Hand & Face Foaming Wash, and Kids 3-in-1 Shampoo, Conditioner & Body Wash.
With prices for this line starting at $5, it is perfect for families looking to keep their kids safe, while staying on budget.
Parents who have questions about what 'Natural' means to Johnson's Brand can visit their FAQ page for more information.

---
[ad]