Diaper bag and accessories company Ju-Ju-Be, and babywearing brand Baby Tula, followed up their hit collaboration with an announcement that they have collaborated on three brand-new prints.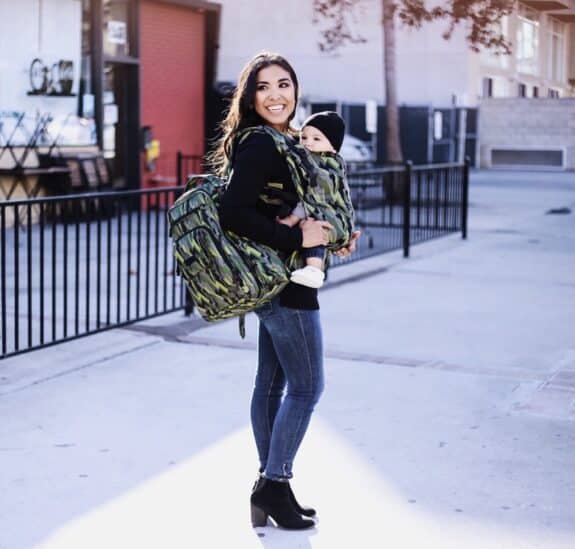 Set to be sold exclusively at buybuy BABY stores and online starting Tuesday, June 12th, the "Wallflower", "Shoreline", and "Black Lightning" prints will appear on Ju-Ju-Be diaper bags, backpacks, totes, pacifier pods, as well as on Baby Tula baby carriers, including their Free-to-Grow platform.
Fans will be able to get a sneak peek on June 9th, as Ju-Ju-Be and Baby Tula celebrate with an event for consumers at the buybuy BABY store in Brooklyn, NY (850 3rd Ave.) from 12pm to 2pm.
The Wallflower print offers new parents a fresh, modern floral print that mixes in blues and pinks on a gray background.
The Shoreline print features repeating waves of soft hues. Horizontal lines, with soft edges, rush across this carrier in pinks, blues, browns, greens, and yellows creating a sophisticated, yet sweet design.
It electric!  Black Lightning features an abstract pattern of lightning bolts that overlap each other, in black, gray, and green colors, to create an almost camouflage look.