Keira Knightley and her husband James Righton were spotted walking with their daughter Edie on Friday in New York City.
The actress kept her little lady close in ErgoBaby's 360 carrier.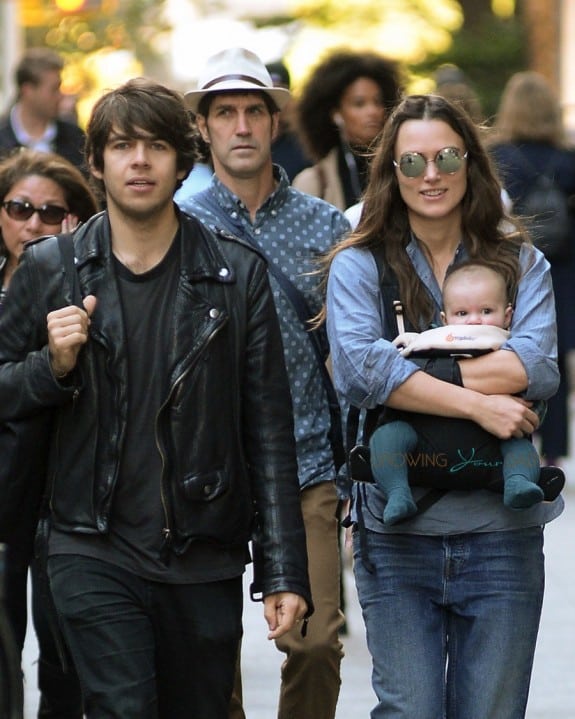 The family are in New York for Keira's Broadway debut in the Roundabout Theater Company's adaptation of Therese Raquin, which opens on October 29.
Having her daughter in the Big Apple with her has helped her deal with playing such a dark role.
"I get to inhabit this claustrophobic world and plumb the depths of human misery and depravity," Kiera told Vogue. "And then I emerge, and I've got the loveliest, loveliest little girl waiting for me, and I get home and she goes 'Ba!' at me. You couldn't ask for more."
The roller coaster of being a new mom, she says, gave her a look into the psyche of her character.
"Sleep deprivation and hormones are quite an interesting thing as far as the female psyche goes," she admits. "And I can't say that I haven't used a bit of that deranged feeling to understand where Thérèse is coming from. Teething, colic, being up all night for the fifth night in a row—it's all fodder."
---
[ad]