And baby makes 5!  Kim Kardashian West and her husband, rapper Kanye West, announced they had welcomed a daughter via surrogate on the reality star's website.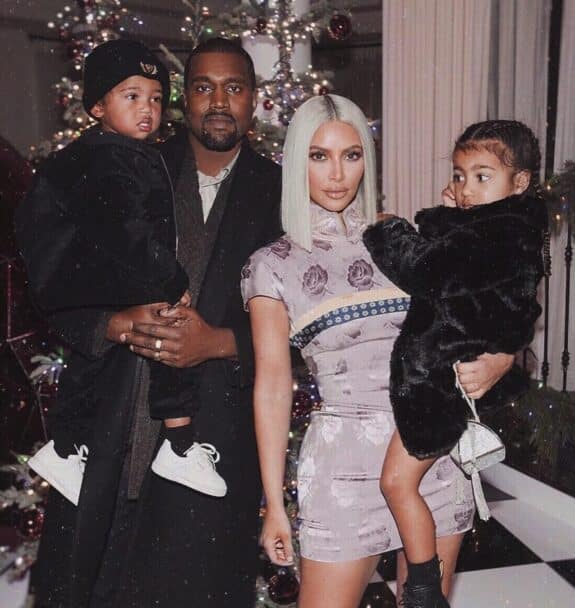 Starting the post with 'We're so in love,' Kim continued to say.
"Kanye and I are happy to announce the arrival of our healthy, beautiful baby girl. We are incredibly grateful to our surrogate who made our dreams come true with the greatest gift one could give and to our wonderful doctors and nurses for their special care. North and Saint are especially thrilled to welcome their baby sister."
The baby girl arrived on Monday weighing a healthy 7lbs 6oz.
A people.com source revealed "They still don't have a name.  They've been thinking about it for months and they want to make sure it's right."
Kanye confirmed the couple was having difficulties agreeing on a name while leaving his office on Wednesday.
"Can't think of a name!" The rapper told photographers, which prompted one to suggest Donda after his late mother. Impressed, he responded, "Oh, that's fire."
Kim followed up the post with a photo of herself and the caption #momofthree
The couple announced they were expecting a baby via a surrogate in June last year and then revealed the child would be a girl in September.
The new addition is just the first of possibly three babies who will be joining the Kardashian family this year.  Kim's younger sister Khloe is pregnant, and it's rumored Kylie is as well!