Baby Phat CEO Kimora Lee showed off her newborn son Kenzo while filming scenes for her reality show, 'Kimora: Life in the Fab Lane,' in Los Angeles yesterday.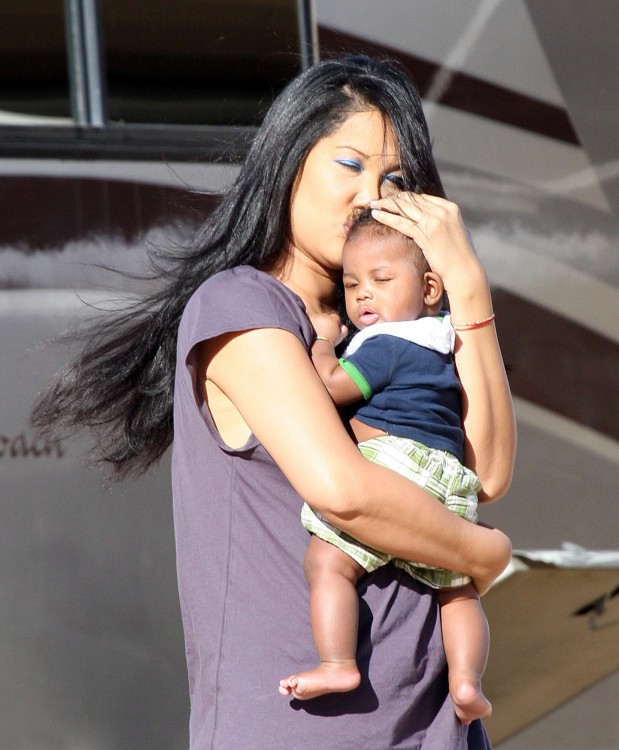 The fashionable mommy carries her little man in a Baby Phat baby carrier that, to the best of my knowledge, is not currently available for sale.
Kimora and husband Djimon Hounsou, welcomed Kenzo in May. He is the first baby for Djimon and third for Kimora.
{FAME}
---