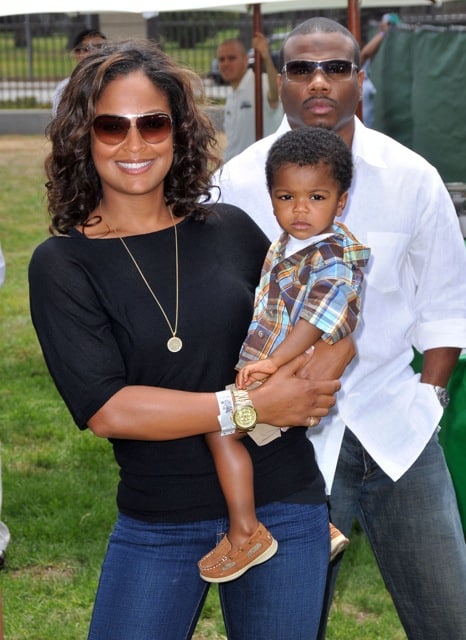 Exciting news for the Conway family! Laila Ali and her husband Curtis Conway are expecting baby #2!
"I am pregnant again! I'm three months, and I'm so excited, my family is excited," said a beaming Ali via a video on People.com. "I'm hoping it's a girl this time!"
Laila tells the magazine that her father, boxing legend Muhammad Ali, is excited about becoming a grandfather again.

"My dad is an excellent grandfather," she says. "He loves kids. He loves to kiss them to death."
A former world-class boxer herself, Ali admits it's a challenge to maintain an exercise regime during pregnancy.

"I've noticed I'm putting on weight faster this time, I started showing sooner," she says. "Staying fit is a challenge, even if you are a former world-class athlete such as myself, because you just don't have the energy that you used to have. Also, I have to hold myself back because I want to work harder than I'm able to."
When it comes to nutrition,
"Pregnancy isn't 'I can eat whatever I want,' because you have to remember you're going to be stuck with a lot of that weight afterwards that you need to try to get off. So I don't recommend 'grubbing,'" she says, admitting she succumbs to the occasional pregnancy craving.

"I have cravings all the time, even when I'm not pregnant," Ali says. "I made a strawberry shortcake last night." And? "It was great."
Due in early April 2011, the new baby will join the couple's son Curtis Jr., who is 2.

Related Articles:
{WENN}
---
[ad]