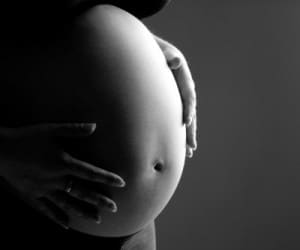 Malaysian government officials and individuals from the Malacca state Islamic authorities have come up with an alternative that they hope will combat the serious problem of unwed pregnant teen's dumping their newborn children in the streets and garbage dumps.
They have built the first school for pregnant teenagers which opened this past Friday, called the school of hope. Teenagers who choose to attend his all girl school will be taught by and all women staff and receive counseling and skills training. Those enrolled in the program are assured that their names will remain private. After the pregnancy the girls are allowed to join their friends and return to their normal schools to continue their education.
Chairman Rahaman Karim was quoted saying "Islam and other religions offer a chance for people to repent. We give them a chance to repent and we hope they will turn over a new leaf".
Currently there aren't any teens enrolled at the new facility, which has enough room to comfortably accommodate forty girls. Although there are no definite enrollments there have been six requests to tour the facilities and Rahaman remains optimistic that the school will fill up quickly.
Local conservative Muslin's believe that the school is a travesty, only promoting further promiscuity and premarital intercourse. It still remains a fact that children conceived out of marriage are looked down on.
Regardless of the social stigmas attached to premarital pregnancies Rahaman and his associates refuse to stand idly by while newborn children are being discarded like trash. The problem is real and only getting worse in 2009 seventy nine known cases were recorded and in 2010 there have been seventy reported cases so far.
"Baby dumping cases usually happen among the Muslim community as teenagers were desperate to conceal their pregnancies. Some of the girls were also disowned by their families. They do not perform abortions as this is prohibited in Islam. So, they take the shortcut to solve their problem by dumping their newborns. We do not want this to continue. It has to be stopped".
Malaysia has also introduced a "Baby Hatch" center for unwanted babies. The center will take in newborn children anonymously. The idea for this facility was adopted from Germany, Japan, and Pakistan who all have similar facilities.
In June of this year just one month after the "Baby Hatch" center opened the first baby was adopted out to the first couple of a long list of potential parental candidates. – Jeff Staff Writer
Related Articles:
---
[ad]