On Thursday Crystal Lagoons Island Resort announced its partnership with toy giant Mattel, Inc. for a new entertainment destination scheduled to open in late 2022 in Glendale, Arizona.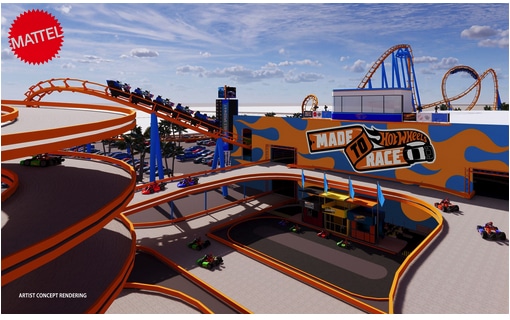 The first-of-its-kind Mattel Adventure Park™ will feature branded experiences such as a Hot Wheels® roller coaster and multiple go-karting experiences, a Thomas & Friends™ indoor theme park with the first life-sized Thomas the Tank Engine electric-battery powered passenger train, immersive branded dining, experiential retail, and more.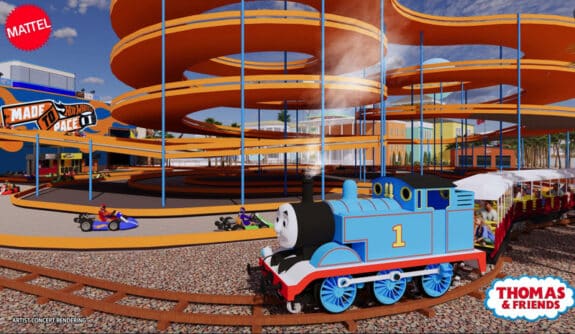 "At Mattel, we are home to some of the most iconic, multi-generational franchises in the world," said Julie Freeland, Senior Director, Global Location Based Entertainment, Mattel. "By partnering with Crystal Lagoons Island Resort, we will be offering new and immersive ways for families to experience classic brands like Hot Wheels, Thomas & Friends, and more."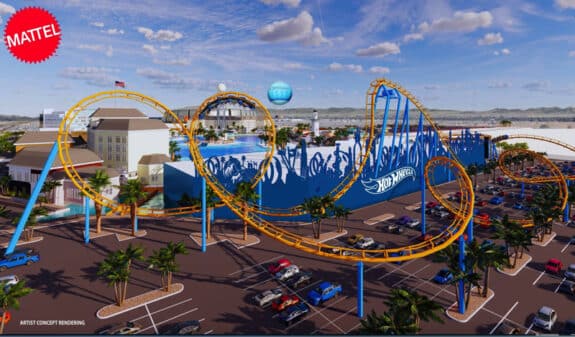 "A passion for innovation and excellence has driven the design of our venue. Mattel shares our vision and sets the platinum standard for the concept of play. We are thrilled to create the country's first Mattel Adventure Park in Glendale," said Mark Cornell, President of Attractions & Entertainment for Crystal Lagoons Island Resort.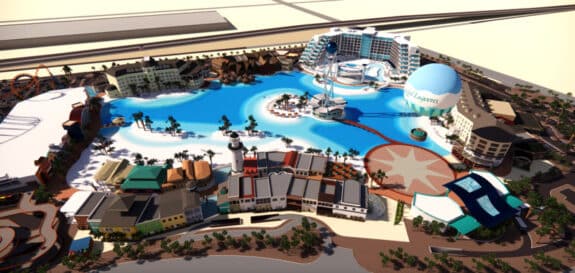 "We are delighted for Glendale to be the flagship location for this resort that will bring technology and globally established partners to create a one-of-a-kind environment," said Kevin Phelps, City Manager. "The Crystal Lagoons and the Mattel-themed Adventure Park will complement our thriving sports and entertainment district and support our goal of being a premier destination for visitors from across the globe and for Glendale residents. Over the coming weeks we look forward to sharing the iconic hotel, restaurants, and entertainment brands that will join the Mattel Adventure Park in calling Glendale home as part of this world-class resort development," said Phelps.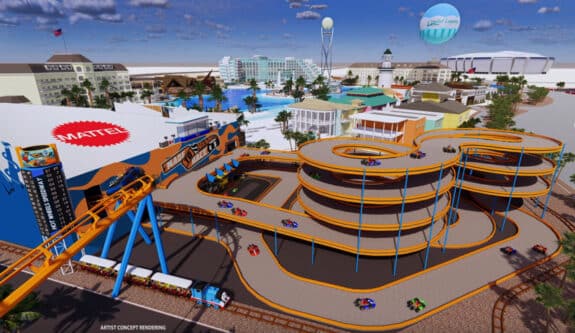 Crystal Lagoons will definitely be a must-visit destination for families in the Phoenix Arizona area.
The complex will include:
An 11-acre resort-style water park with paddleboards, boogie boards and scuba diving gear.
Two hotels with a combined 650 rooms.
Aerophile's Aerobar, a venue that will serve food and drinks at 130 feet off the ground.
A 4D theater and a "fly theater," similar to the "Soarin' Around the World" attraction at Disney's California Adventure theme park.
A massive balloon that will take visitors nearly 400 feet into the air.