Growing and Glowing! A pregnant Michelle Williams attended the screening of "Showing Up" during the 75th annual Cannes film festival at Palais des Festivals on Friday, May, 27, 2022.
Michelle's growing belly could be seen under her Blue and white floral gown with an empire waist.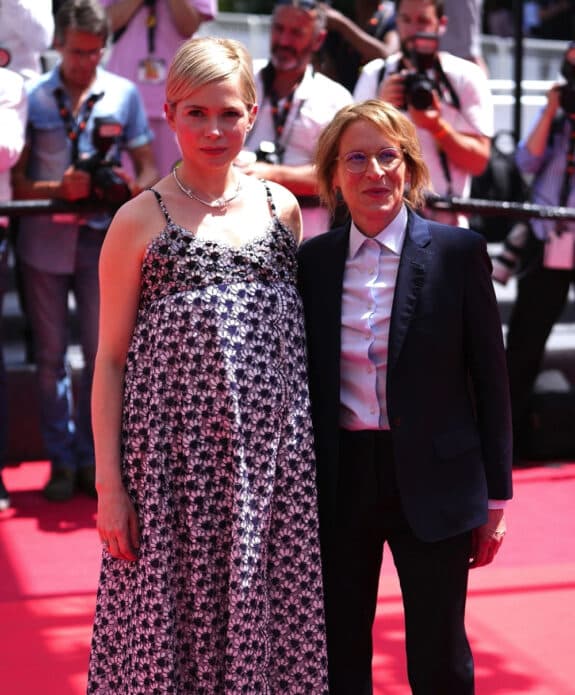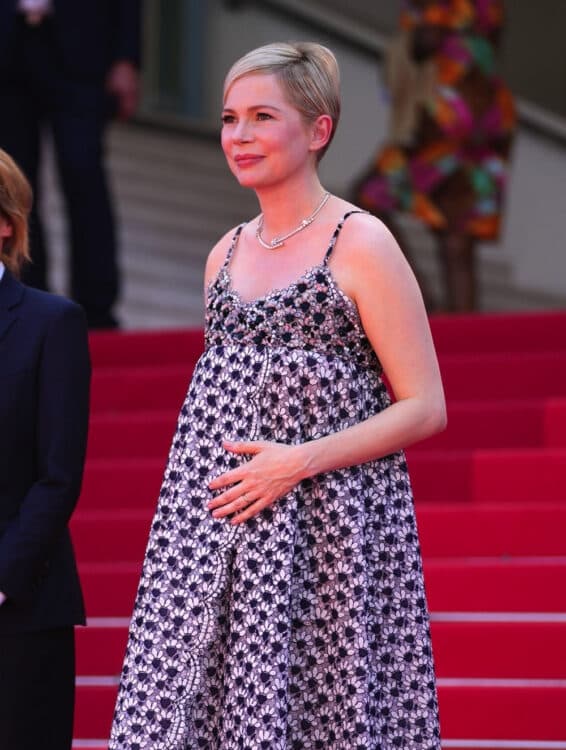 The 41-year-old actress was joined on the red carpet by director Kelly Reichardt. This movie marks the 4th time the pair have collaborated on a film.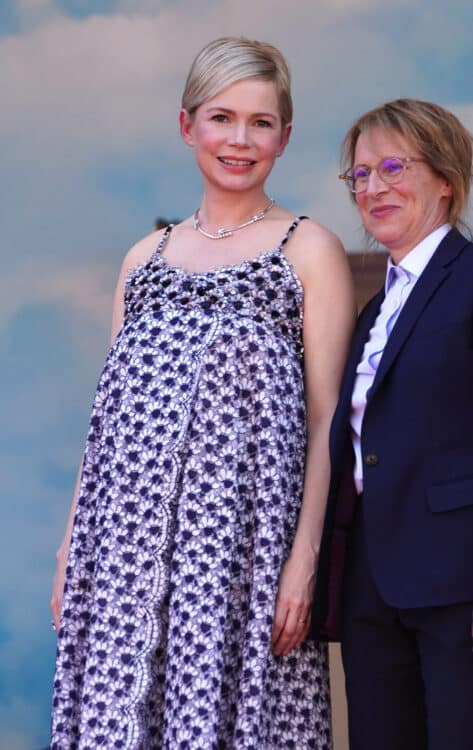 This Fall Michelle will welcome her third child, second with her husband Thomas Kail, 4. The couple is parents to a son, Hart, who was born in 2020. She is also mom to 16-year-old daughter Matilda from her relationship with the late actor Heath Ledger.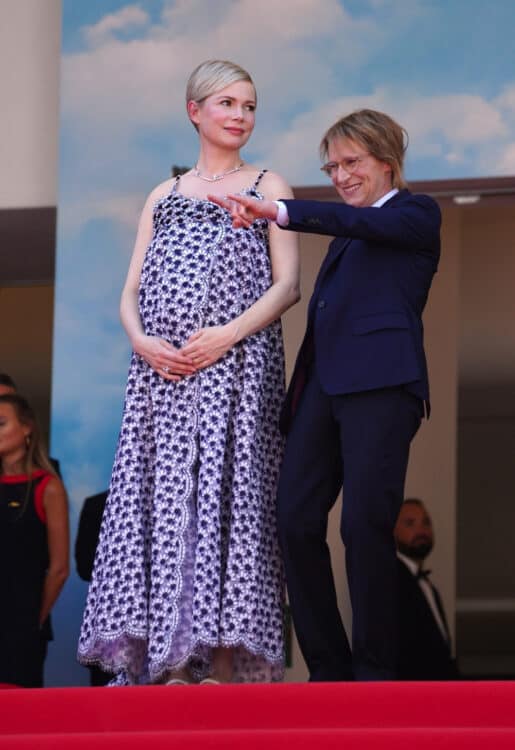 Michelle recently opened up to Variety about giving birth during the pandemic.
"It was a reminder that life goes on," Williams says. "The world we brought a baby into is not the world we thought we were bringing a baby into, but the baby is ignorant of that. He experiences the unmitigated joy of discovery and the happiness of a loving home."