Miranda Kerr was photographed taking her son Flynn to work at the studio in New York City on Wednesday November 14.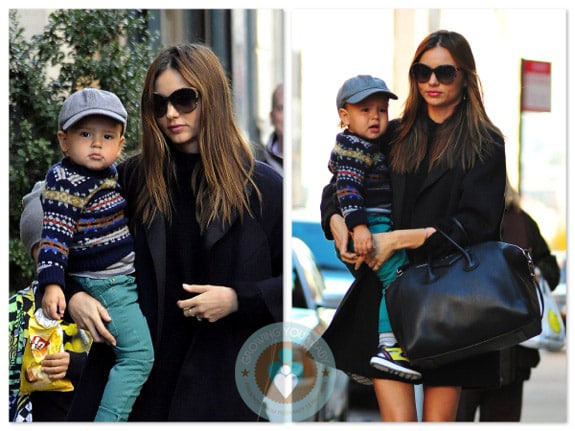 Stylish and in incredible shape, the Victoria's Secret model recently opened up about how she stays fit while making time for her son.
"I used to do squats holding my son [Flynn], but he's getting a little heavy now!" Miranda told Wonderwall backstage at the most recent Victoria's Secret Show while getting her hair and makeup done before the show. "But he was a good weight for me to use!"
Now that Flynn is on the move, just keeping up with him keeps her on her toes!
"Running around after my son is the best workout," she said. "He runs around and he loves to dance, so sometimes we put the music on and we dance around and it's so much fun and that is like the best! You're having so much fun, and you're working out at the same time!"
In the weeks leading up to the big Victoria's Secret Fashion Show, which was held in New York City last week, she had more professional help.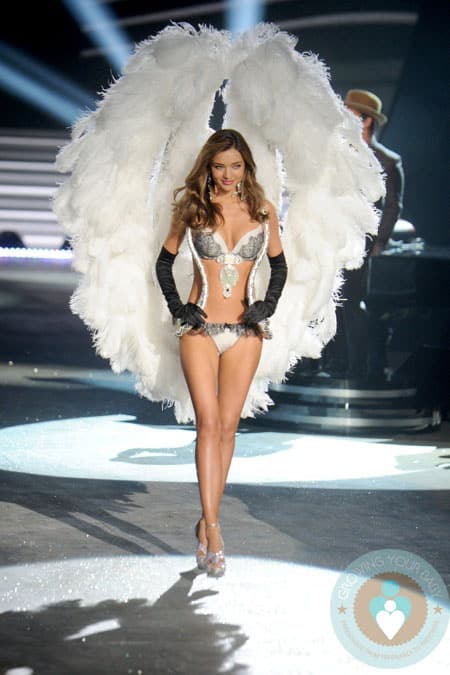 "I'm quite consistent with my Pilates, yoga, resistance training," Miranda said. "But I do amp it up a little more because you can't hide anything out there on the runway. This week, I trained every day."
But Miranda doesn't just stay sexy for work.
"My grandmother said to me, 'Just because you're pregnant and married, it doesn't mean that you have to let yourself go!'" Miranda said. "She was like, 'Just give yourself at least 10 minutes in the morning to put [on] a little bit of whatever it is to look good, because men are very visual. And you have to work at keeping the spark alive.' It's all part of it. It doesn't matter if you're pregnant. Make some effort, she was telling me!"
---
{INFphoto.com, SPLASH, ZUMA}
---
[ad]