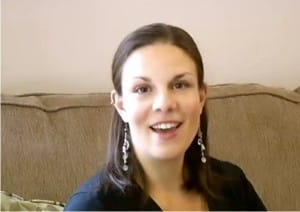 Erica Bovino had always wanted to give birth at home. But the way she welcomed her second child, Stella, into the world hadn't exactly been what she'd had in mind.
"I went into labor at 1 a.m. I figured I had plenty of time because, with my first son, Jack, it was 30 hours long," Erica told NBC News.
But there wasn't time.
Erica called her husband, Paul, who was at work. No sooner had she hung up the phone, her water broke. Right then, she knew the baby wouldn't wait.
"I got off the phone with him and my water broke," she said. "And I thought 'OK, this is really happening and I don't have time to get to Yale-New Haven Hospital."
So, as her 3-year-old son, Jack, slept in his room, Erica made her way up to the bathroom.
"I squatted and, not even I would say, five minutes later, she was born," Erica said. "I looked up and had her up like this and, boom, her eyes opened."
And there she was, healthy, bright-eyed baby Stella.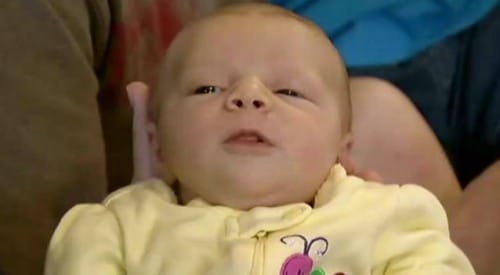 Just minutes later, Paul walked through the back door. But he had no idea that his daughter had already been born.
"To come home and find Erica holding a baby, it's amazing," Paul Sulzicki told NBC News.
With really nothing left to be done, Paul called 911 for his wife and daughter. Paramedics arrived shortly and took the family to the nearby Yale-New Haven Hospital.
Erica and Stella spent the next few days there, but have since been released home, healthy and doing well. But their stay will be remembered by the hospital staff for quite some time.
"Everyone at the hospital called her a super woman, a trooper," the proud papa said. "Just absolutely amazing what she did by herself."
And, even though her birth plan hadn't gone exactly as hoped – either in her dreams of having a midwife at home or delivering at the hospital – Erica says she can't wait to share the story with daughter Stella.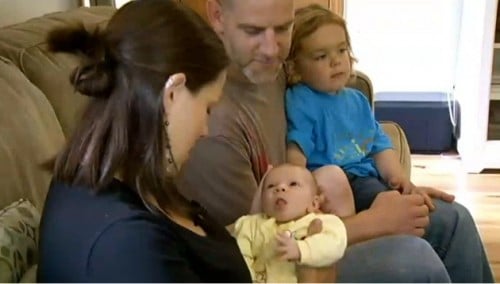 "It was the ultimate test for me," Erica said. "She came when she wanted to come and she wasn't holding back."
Congratulations to the happy family, and especially the brave momma on a job well done!
---
[ad]