Karisma Hotels has big plans for families looking to travel later this year. This June 2021, SpongeBob is arriving in Riviera Maya, Mexico — as are Leonardo, Raphael, Donatello, Michelangelo, and many more Nickelodeon friends with signature entertainment, fun in the water at Aqua Nick, and themed experiences.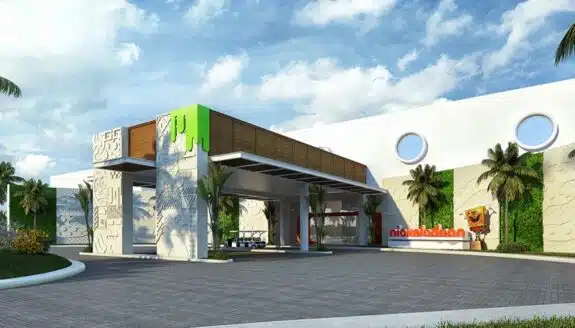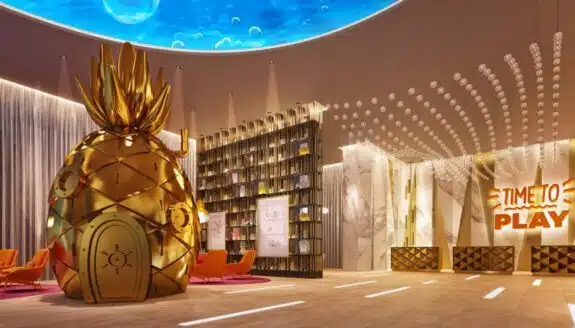 Travelers are able to book accommodations at Mexico's first Nickelodeon Resort a premium vacation experience themed to Nickelodeon's most beloved and imagination-expanding worlds, with something for everyone.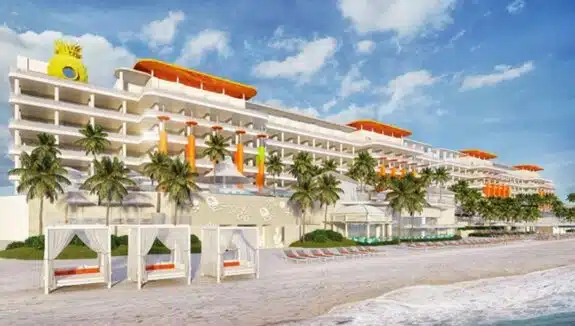 All Oceanfront, Swim-up Suites Designed for Families!
Nickelodeon Hotels & Resorts Riviera Maya will feature 280 oceanfront swim-up suites, incorporating family-friendly amenities such as two bathrooms in every suite and plenty of space for a family of five, as well as playful design elements including art pieces pulled from beloved show archives and furnishings inspired by Nickelodeon's iconic colors and current and past characters, such as Teenage Mutant Ninja Turtles, SpongeBob SquarePants and Dora the Explorer.
In addition, the property will feature four rooftop, penthouse-style Signature Suites, including the fan-favorite Pineapple Suite and the first-ever Turtle Lair Suite, dedicated to the Teenage Mutant Ninja Turtles.
"After the huge success of the Nickelodeon Hotels & Resorts Punta Cana, we could not be better poised to expand the brand experience with our resort with all oceanfront swim-up suites, along with themed experiences with an extended cast of 20 your favorite Nickelodeon characters," said Mario Mathieu, Senior Vice President of Business Development, Design, and Construction of Karisma Hotels & Resorts. "This property features many firsts such as the new Turtle Lair Suite, even more, dedicated entertainment spaces such as SNICK Lounge and Mainstage, and the one-of-a-kind Aqua Nick® with its epic slides, river rides, and the teen-friendly Soak Summit, which will be a destination in itself."
Aqua Nick®: An Incredible Waterpark Experience For All Ages!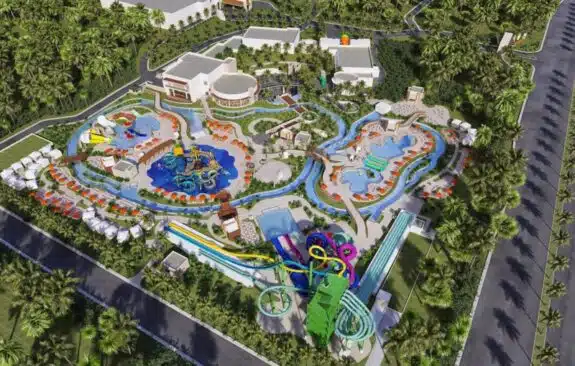 At the epicenter of the resort's entertainment offerings is Aqua Nick®, a six-acre themed water park featuring 2,000 sq. ft. of slides and more than 1,820 sq. ft of river rides, including a Lazy River and a faster-paced Adventure River, with complimentary and early access offered to guests. Park amenities also include the relaxing Bikini Bottom Beach, a Slime Spot, PAW Patrol Adventure Bay, an interactive water playground, and Soak Summit with 10 spine-tingling single and double-rider slides, including a multi-lane racing format. Because Aqua Nick® is conveniently adjacent to the resort, guests can still enjoy uninterrupted ocean views from their suites and seek out relaxing or high-energy spaces as they desire.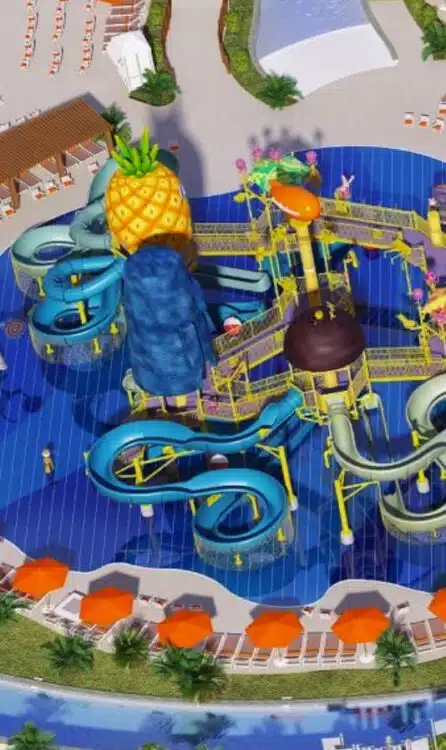 Nickelodeon Place™: Character Experiences and Entertainment for Everyone!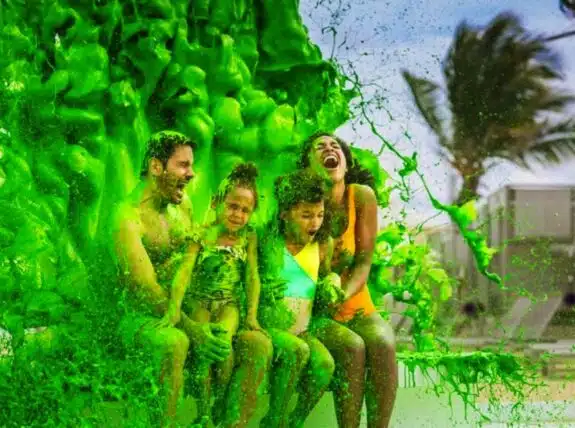 Nickelodeon Place™ will feature signature Nickelodeon characters such as SpongeBob SquarePants, Teenage Mutant Ninja Turtles, Blue from Blue's Clues & You, and more. Within Nickelodeon Place™ is Club Nick, the ultimate free play zone for kids complete with special themed days, a craft laboratory, playground, stage, surprise visits by Nickelodeon™ characters, and even Slime!; along with immersive entertainment experiences. Guests can also pay homage to the iconic Big Orange Couch at SNICK Lounge, a sophisticated '90s-inspired space that serves as a game room, sports lounge and live music venue.
Nickelodeon Fun with World-Class Gourmet Inclusive® Experiences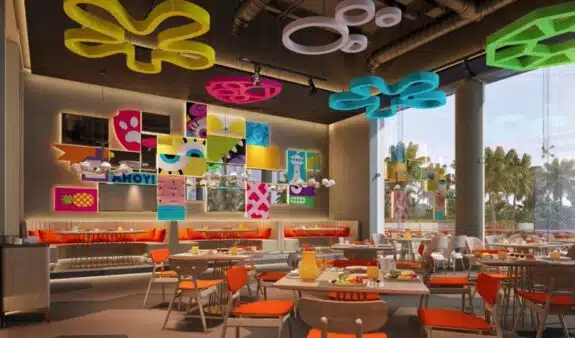 With Karisma's industry-leading World-Class Gourmet Inclusive® Experience, guests will have access to 24-hour in-room dining as well as world-class food and beverages served at six distinct restaurants for every taste. Adult time is also elevated, with sommeliers and expert mixologists crafting drinks at three bars, including The Bikini Bottom Bar and two swim-up bars.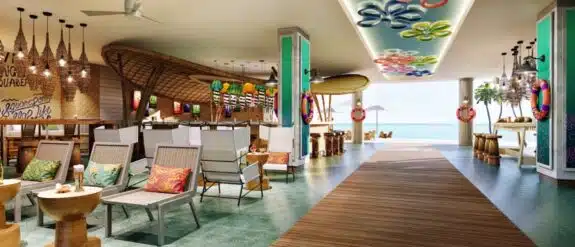 We have been fans of the Karisma brand for many years. They go above and beyond to ensure families have everything they need while on property and provide items like strollers, baby monitors, baby food, bottle warmers, and change tables.
This resort is at the top of our list to visit when we are able to travel safely again!