Owlet's Smart Sock tracks a baby's heart rate, oxygen level, and sleep trends giving parents the peace of mind needed when they bring their little one home.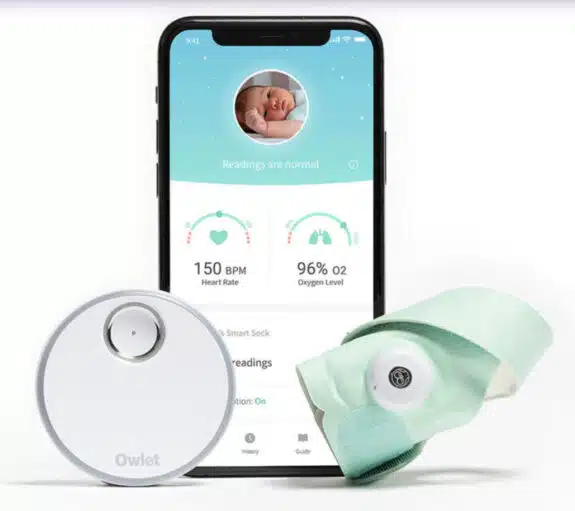 A popular option for preemie parents, the device has been the go-to for those looking to monitor their child's vitals during the night or during nap time.
Today it was revealed the brand was forced to pull its product from the market following a warning letter from the FDA. In it they say,
"The United States Food and Drug Administration (FDA) has learned that your firm is marketing Owlet Smart Socks in the United States without marketing clearance or approval, in violation of the Federal Food, Drug, and Cosmetic Act (the Act).
Under section 201(h) of the Act, 21 U.S.C. § 321(h), these products are devices because they are intended for use in the diagnosis of disease or other conditions or in the cure, mitigation, treatment, or prevention of disease, or to affect the structure or any function of the body. Products that measure blood oxygen saturation and pulse rate are devices when they are intended to identify (diagnose) desaturation and bradycardia and provide an alarm to notify users that measurements are outside preset values.
FDA has reviewed your firm's web site, multiple commercial websites, and your firm's responses to FDA correspondence and determined that the Owlet Smart Socks are offered for sale in the United States without marketing approval, clearance, or authorization from FDA. Accordingly, your products are adulterated under section 501(f)(1)(B) of the Act, 21 U.S.C. § 351(f)(1)(B), because your firm does not have an approved application for premarket approval (PMA) in effect pursuant to section 515(a) of the Act, 21 U.S.C. § 360e(a), or an approved application for an investigational device exemption (IDE) under section 520(g) of the Act, 21 U.S.C. § 360j(g) for the device as described and marketed. The introduction or delivery for introduction of an adulterated or misbranded device into interstate commerce is prohibited under section 301(a) of the Act, 21 U.S.C. § 331(a)."
Their concern, it appears, is with how the device is marketed versus what it is approved for through the FDA.
The Owlet sock acts like a pulse oximeter, a medical device that measures the oxygen level in the baby's blood.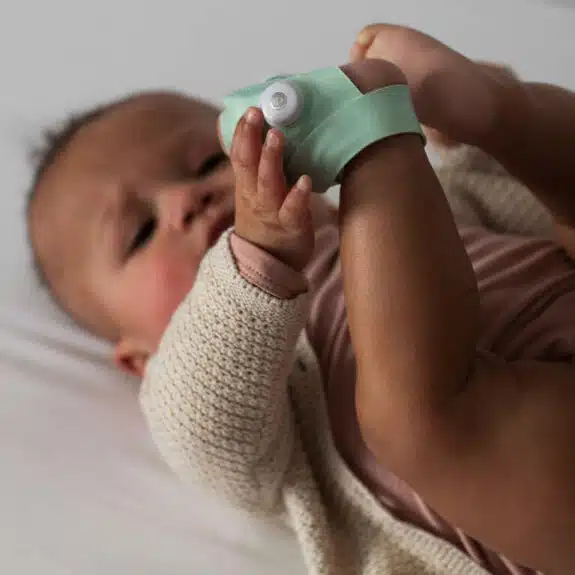 For parents of children who have been hospitalized this is a godsend because hospital-grade pulse oximeter machines can be very expensive to rent and cumbersome to travel with.
On their website, Owlet has posted,
"The Smart Sock is not a medical device. It is not intended for use as a medical device or to replace a medical device. It does not and is not intended to diagnose, cure, treat, alleviate or prevent any disease or health condition or investigate, replace or modify anatomy or any physiological process.
The Owlet Smart Sock is meant for healthy children up to 5 years of age and the notification thresholds on the Owlet Smart Sock are not as stringent as a medical monitor."
They noted they have responded to the agency and they plan to work toward the submission of a device application to FDA.
No changes will be made to the socks' design and functionality following the notice