Pink(Alecia Moore) was spotted out for a bike ride at the beach with her husband Carey Hart and daughter Willow yesterday afternoon.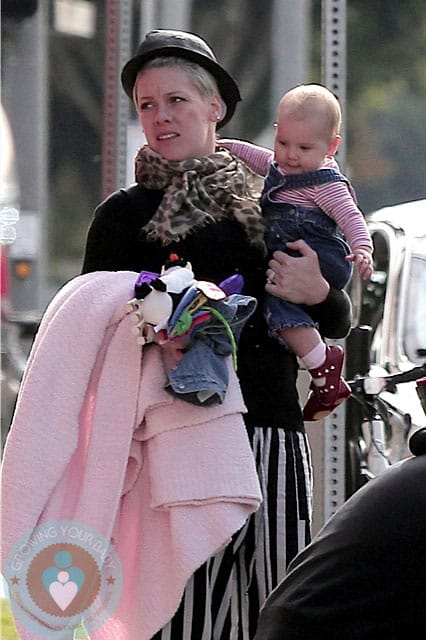 The singer is definitely settling into her role as a mom. She juggled Willow, a blanket and a bunch of toys before buckling her into bike trailer.
The couple, who celebrated 6 years of marriage on January 7th, joked on twitter about their tolerance for each other.  Carey started the fun by tweeting,
'Happy anniversary to my beautiful wife who i love so much. 6 amazing years and you havent killed me yet. Ill love you forever.'
Not one to stay quiet, Pink replied,
yes:) I haven't killed you yet;) but give it time darling. It's happening slowly haha. I love you honey cakes.
I love their honesty and they certainly looked every bit the family while biking around Venice Beach.
Related Articles:
{PACIFIC COAST NEWS}
---
[ad]