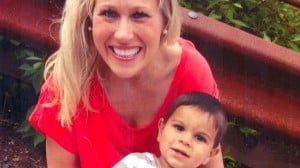 Authorities and volunteers expanded their search efforts today in an effort to find 2-year-old Sky Metalawala, who has been missing for a week.  Nine additional agencies and teams have joined the search, scouring the dense brush and thickets of 640-acre Marymoor Park, looking for any signs of the toddler.
Last Sunday, the toddler's mom Julia Biryukova reported the toddler missing, telling police her car ran out of gas and she left him buckled in the back seat, sleeping while she went to get more.  Upon returning an hour later she said the toddler had vanished from the car.
Her story came under question almost immediately after no gas can was found on the scene and her car was found to have more than enough gas to go the distance she had said she had to go.
According to police, Julia did walk to the Northtowne Chevron Service, but she never bought gas. Instead, she spent time walking around a wealthy neighborhood where she didn't ask anyone for help.
After testing the vehicle Police said they are now convinced it didn't have engine trouble and there was plenty of gas in the tank.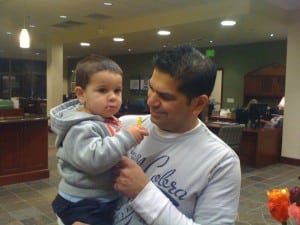 Sky's father, Solomon Metalwala, said Wednesday that he thinks his ex-wife is connected with their son's disappearance.
"I do believe that Julia has a, she's responsible …," Metalwala said speaking of Biryukova. "It's sad. Because if she can just cooperate, we can find where, where is our son."
The boy's dad has agreed to take two polygraph tests, but Biryukova has refused to be tested, telling investigators that she has been too disturbed to participate.
Without any significant leads, police are now doubling back on their earlier work and retracing their steps to find the toddler.
They are, however, growing doubtful they'll find him alive.
"Every hour that passes, this case becomes more and more disappointing for us that we haven't found something to lead to his discovery yet," Bellevue police Maj. Mike Johnson said.
Maile Metalwala, Sky's older sister told police her brother was in the car wrapped in a blanket on Sunday. Police used the blanket to provide a scent for k-9 searchers, but searches in the wooded area near the car turned up nothing. Dive teams also combed the waters, looking for any clues.
I hope and pray that this little boy is found safe but something tells me that it's not going to happen. There is definitely more to this story and I'm not sure that we are going to hear it anytime soon.  The whole thing just breaks my heart especially because I have a 2 little boys who mean so much to me.
Related Articles:
---
[ad]