Chrissy Teigan and John Legend were spotted promoting Chrissy's new baked goods on the Cravings food truck in West Hollywood, on Tuesday October 25, 2022.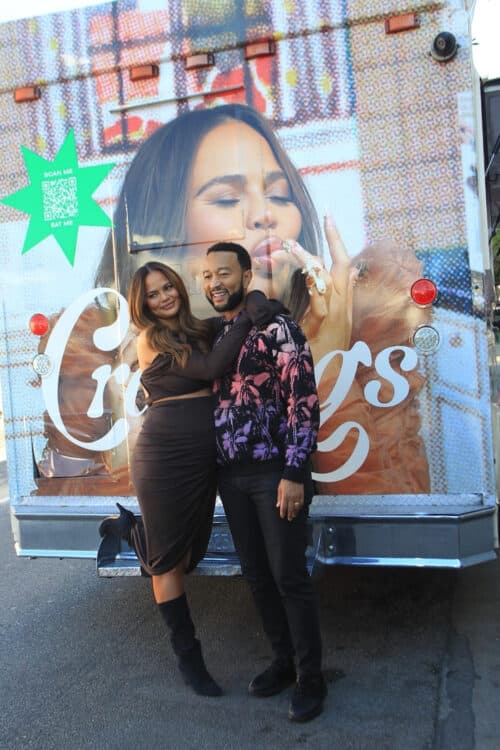 The couple posed with fans before getting into the truck and working for a little bit.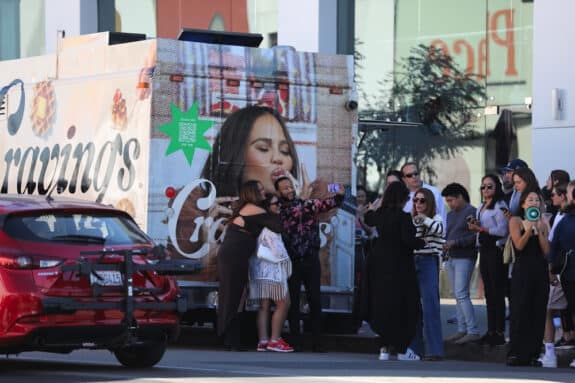 Chrissy's growing baby belly could be seen under her brown skirt which she paired with a matching top.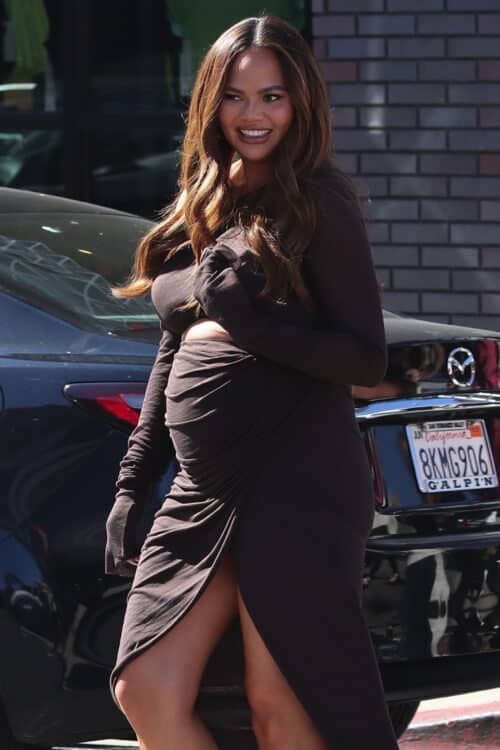 The mom-to-be shared photos of the event on Instagram along with a note that said, "so much fun!!!!! our 3 baking mixes – chocolatey banana bread, mochi pancake, and salty white chocolate macadamia nut cookies – are officially out and shipping TODAY"
Chrissy could be seen peeking out of the food truck as she served her treats to fans.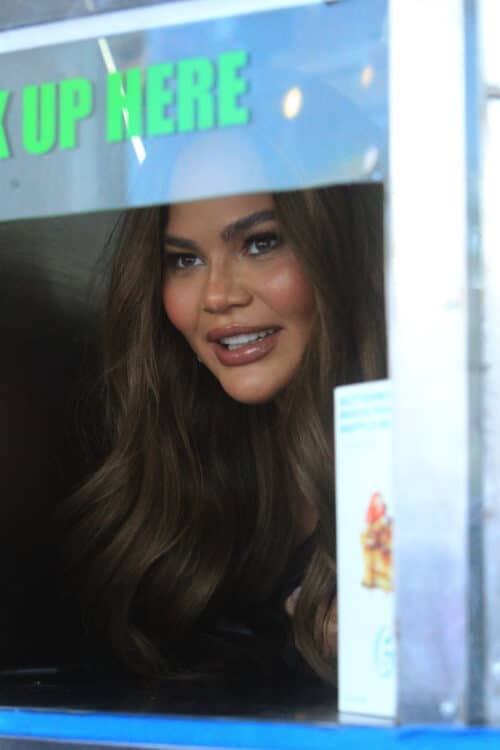 John and Chrissy expect their fourth baby – a rainbow baby – after the heartbreaking loss of their son Jack at 20 weeks in 2020 following a partial placenta abruption.
In August Chrissy announced she was pregnant again revealing she had taken 1 billion fertility treatment shots. Excited, she said, 'I don't think I'll ever walk out of an appointment with more excitement than nerves but so far, everything is perfect and beautiful and I'm feeling hopeful and amazing.'
When the new baby arrives they will join the couple's kids Luna Simone, 6, and Miles Theodore, 4.
{BACKGRID}