A pregnant Julia Roberts was seen over the weekend with twins Hazel and Finn.
The actress looked fabulous in a black ruched top, a sweater and matching pants.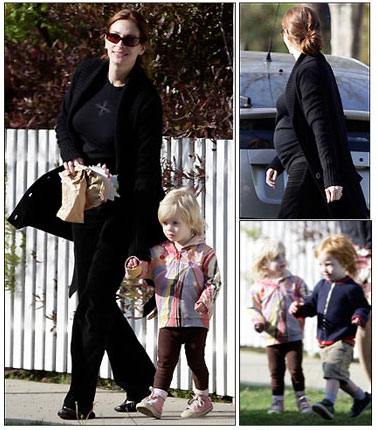 Carrying one baby this time around is likely easier that her pregnancy with the twins 3 years ago.
Not slowing down, Julia has continued to work throughout this pregnancy, and is currently working on her new film Fireflies in the Garden in Austin, TX.
---
[ad]