Reese Witherspoon and her son Tennessee bundled up against the cold while out in New York City on Wednesday. The actress smiled for the cameras as she carried her little cutie from the SUV into the Hotel. Likely teething, Tennessee chewed on a blue blankie as he checked out all the action on the street.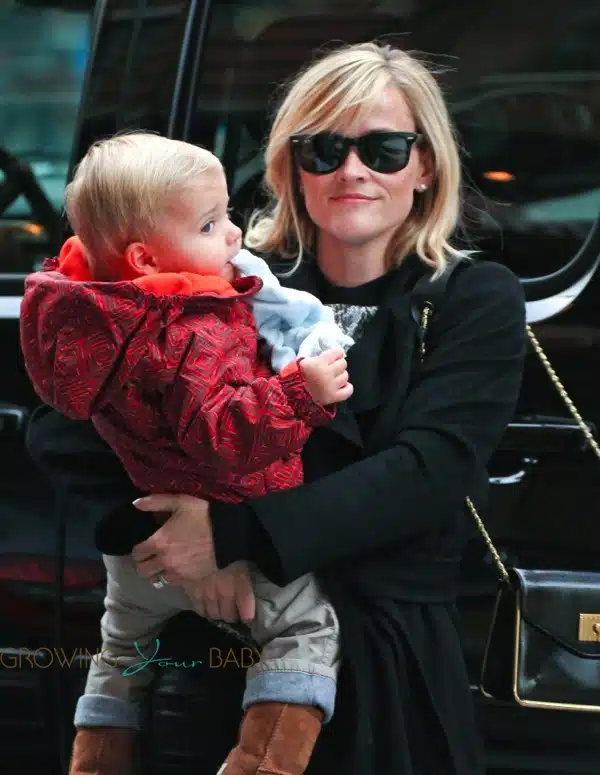 In town for Fashion Week, Reese has been spotted attending various events all over the city.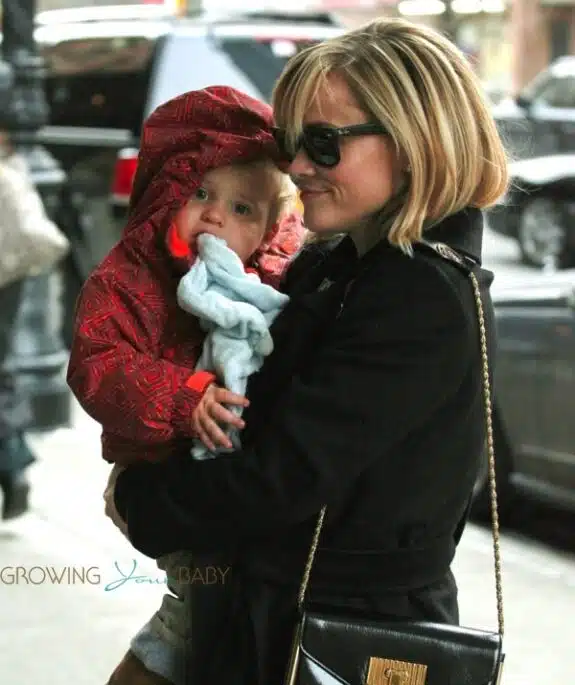 On Monday night she joined Sarah Jessica Parker for The Great American Songbook Gala honoring talent agent Bryan Lourd.
On Wednesday afternoon Reese was photographed sitting in the front row at the Hugo Boss Woman fashion show with fellow actresses Gwyneth Paltrow and Diane Kruger.
Cameras caught Gwyneth and Reese having a little fun posing for duckface selfies while waiting for the show to start.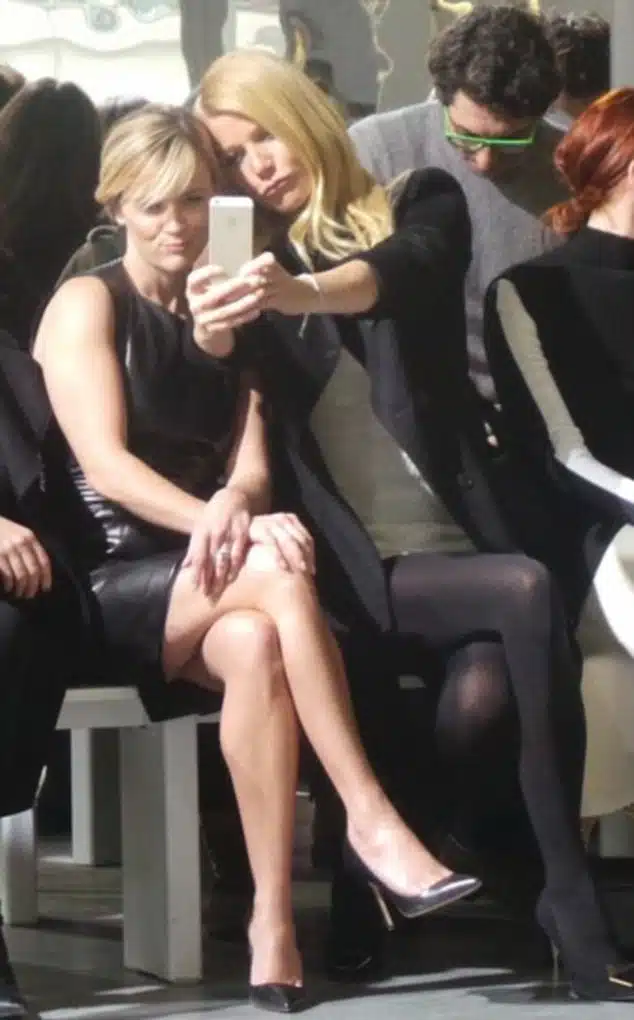 Since having her son Reese has cut her workload back a bit. She will, however, be back on the big screen in May when Devil's Knot hits theaters. The movie, which is about is about a crime that occurred in 1993, was filmed in 2012 when Reese was 7 months pregnant with Tennessee.
Also look for her to star in The Good Lie and Inherent Vice this year!
{INFPHOTO.COM}
---