Sarah Michelle Gellar was photographed picking up her daughter Charlotte from ballet class in LA.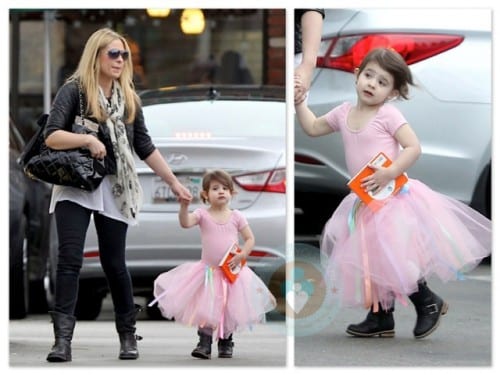 The adorable toddler looked super cute in a Tutu with multi-colored ribbons . Sarah Michelle was rocker-chic in a McQueen skull scarf and Miu Miu biker boots while wearing a matching quilted Chanel jacket and purse.
The actress recently told Self Magazine that Charlotte is her best friend,
"Charlotte is my best friend and any free time I have, I want to spend with her. But while it's easy to forget yourself, I can't deny myself as only Charlotte's mother – one day, she's going to be an adult, and then where am I?"

"Like in any other relationship, you have to remember who you are through all this. After she goes to bed at 7:30, I might take a bath or read. And [my husband] Freddie and I get our time together, too. Relationships are like flowers: They need attention to grow and develop," she added.
---
Related Articles:
{PACIFIC COAST NEWS}
---