Parents looking for a compact soothing solution for their newborn will love Fisher-Price's new Smart Connect Rock n Play Sleeper.  Designed to be a cozy sleeping space for baby, this unit also doubles as a rocker while your baby is awake.
Out of the box there is a bit of assembly required. and you will need a screwdriver, but the whole install only took me about 20 minutes.
Once together the unit plugs into the wall and is easy to get started.
Created for babies from birth to 25lbs(or when your child is able to roll over), the Smart Connect Rock n Play Sleeper has an inclined sleeper with automatic rocking motion to lull your baby.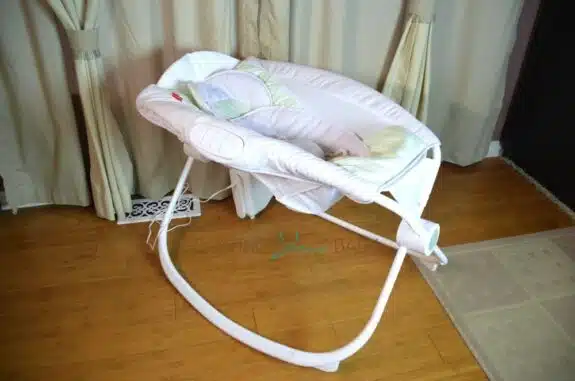 Music, sounds and vibrations are also included, and can be controlled from your smart device with the use of Fisher-Price's Smart Connect app.
To keep your baby comfy there is a plush body insert and head rest that are also easily washable in the event of an accident.  The whole seat fabric comes off by just releasing the 4 corners.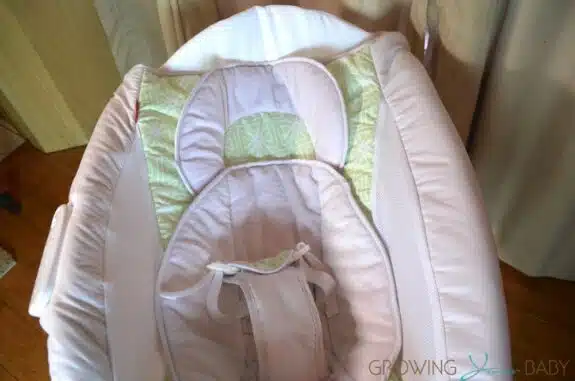 When you are finished with the rocker it folds up and can be stored easily in a cupboard or behind the couch.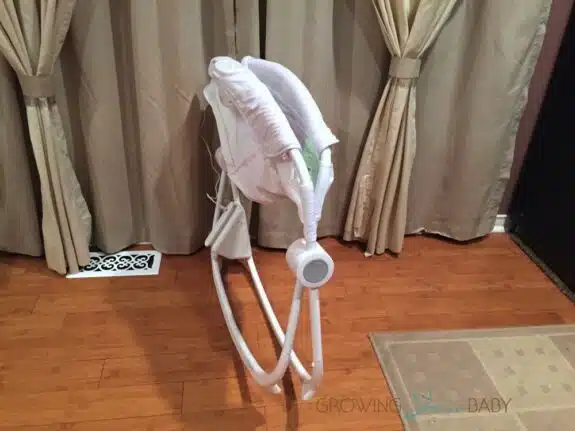 A slightly smaller footprint than a classic bassinet, the Smart Connect Rock n Play Sleeper is very light so it's perfect for parents who need a bed that can move around the house easily.  It also comes with a teether, which our little tester loved.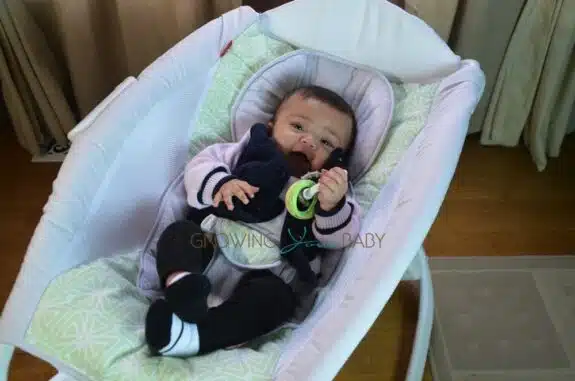 For more information please visit Fisher-Price's website.
---